Groups vs. Departments: Organizing People for ITIL
By: Chris McManus LinkedIn &nbsp&nbsp|&nbsp&nbsp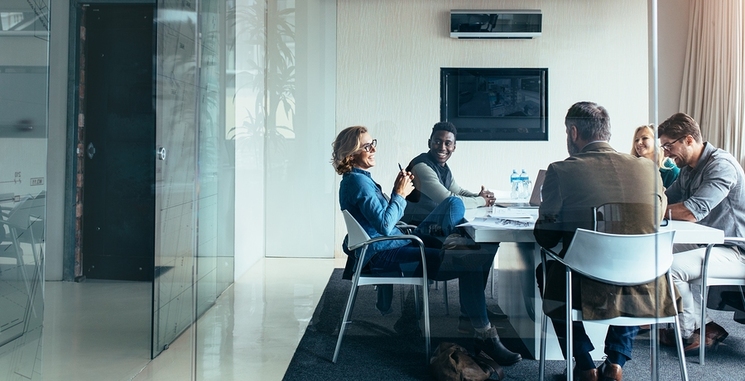 One common point of confusion for organizations in modern service management is breaking down users and tickets by category, department, and group. We covered categories, subcategories, and why use them here, so let's take a look at departments and groups.
Departments

are exactly what you would guess. This is the traditional organizational definition. Members of specific departments work in a defined role with regular tasks in a certain area. Common departments include marketing, sales, HR, finance, etc.

Groups

in service management are typically used to categorize

service agents

. For example, a group of technicians might be responsible solely for HR tickets and requests.
Where does the confusion come from? There's often overlap in the way we name categories, departments, and groups. "Human resources" could apply to all three. A request can come from the "human resources" department, fall under the "human resources" category, and technicians from the "human resources" group might be responsible for the request.
Let's take a look at why we break down data with these terms to avoid the confusion during setup.
Department
In a very broad sense, the service desk's job is to make sure organizational processes are flowing smoothly, with minimal disruption. The service desk should take steps to minimize break/fix incidents and repetitive issues, simplify workflows, and react to technical issues that slow down the business. Departments help the service desk find relationships between incidents, diagnose the origin of breakdowns, and build better plans to keep the business running smoothly.
For example, if an inordinate amount of tickets are coming from the sales department, the service desk might notice it's because they need a software update on their CRM tool. If they are frequently violating SLAs for tickets from the finance department, maybe they need to put extra resources there to help.
These are simple examples, but hopefully you can see that grouping incidents and requests by department can create a clearer picture that lead the service desk to greater efficiency. In addition to these reactive scenarios, the service desk can be proactive with changes and releases, ensuring they target the appropriate departments with notifications or updates about upcoming changes.
Groups
Now that you understand the purpose of breaking users into departments, it should be easy to see why we break the service agents into groups. If Bob is frequently troubleshooting issues with employee data and overseeing the onboarding process, he's well-equipped to handle human resources tickets and requests. Bob should belong to the HR group, so we can route all of the HR tickets his way.
Not only can you use groups to handle tickets from certain categories or priority level, but you can also track how groups are performing. Now you have clearer visibility into how much time it's taking to resolve incidents, how much capital you're spending per incident for each group, and the level of customer satisfaction each group is providing. This will help determine how to add or move resources across the organization.
Download our white paper: Transforming ITIL to Fit the Modern IT Organization
About Chris McManus
Chris McManus is a Marketing Manager with a variety of media and creative content experience. He works with SolarWinds Service Desk customers on case studies, webinars, and spotlight videos.
Read more articles by Chris
---