Growing Your IT Service Desk's Skills in 2014 and Beyond
Computerworld's annual Forecast survey found that 37% of respondents plan to hire IT service desk help over the next 12 months, which is an encouraging sign for the IT hiring outlook.
Increased hiring for the IT service desk often means that companies are expanding their technology infrastructure.
Computerworld thinks that a trend of bringing the IT help desk back in-house after outsourcing may be another contributor to help desk hiring in 2014. Mobile devices and more complex IT services could be prompting organizations to provide IT services on-site, where organizations can see for themselves what is going on.
Keeping your IT service desk on top of things in 2014 may mean taking a step back and seeing what's changing and what organizations expect as far as IT needs in the coming year. Here are some of the trends that are influencing IT service skills demand for 2014.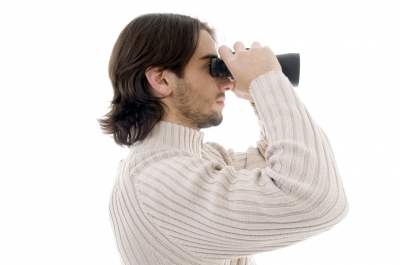 A lot of the info you need to forecast 2014 IT needs is actually right in front of you.
Mobile Device Management Is Still Critical
Like it or hate it, bring your own device programs don't look like they're going away, and a BYOD policy can double or triple the number of workers doing their thing away from their desktop. If they're using company apps or accessing the network with their devices, you can bet they'll turn to the IT service desk when something goes wrong. If your company has been smart and created a BYOD policy in advance of the deluge of consumerized IT in the workplace, you may need to review, update, or extend that policy in 2014. Delivering IT in a BYOD environment requires an almost superhuman balancing act of security, privacy, and flexibility. Ignoring mobile device management is the worst thing you can do.
Networking Skills Are Increasingly Important
Scot Melland, CEO of Dice Holdings, which is the parent company of jobs website Dice.com, says that the unemployment rate for network and systems administrators is only 1.1%. Robert Half Technology says that network administration is the skill set most in demand in IT hiring, and the need for wireless connectivity is a big part of the reason why. Shoring up your IT service management strategy by ensuring wireless networking skills are present is smart. Increased network traffic, plus increasing demand for troubleshooting of wireless networked devices means that this is a skill that can't be ignored if your IT team is to deliver the best services.
Mobility Plus Networking Equals Security Concerns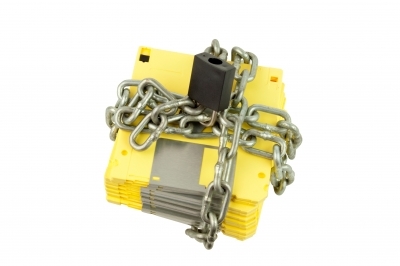 "Just watch them try to slide the write-protection tab over now!"
Security breaches occurred in every type of organization in 2013, from online deal site LivingSocial to the Washington State court system to mega-retailer Target. Security expertise is as critical as ever in IT services provision and will only grow in importance. In addition to making sure the IT team has the skills and training necessary to keep security under control, keeping end-user security education up to speed is also critical. When personal devices are used in the workplace, security concerns multiply and the tech team has to be ready.
Some IT Departments Want Workers "Bi-Lingual" in Business Domains
Bi-lingual help desks aren't really anything new, but a new kind of "bi-lingual" may become more important in 2014 and beyond. When IT workers are conversant in the language of various business domains like marketing and finance, they can shorten time to resolution and prevent misunderstandings that can make relationships between various departments and IT stressful. For a retail operation, for example, a developer who understands the supply chain can often work more efficiently than the developer who has to learn a whole new (business) language to communicate effectively with users. Likewise, the help desk worker with a degree in graphic design can give your organization's creative a more understanding point of contact when IT problems hit.
However your IT service desk has to grow and change in 2014, the foundation underpinning it all is great IT service management software like Samanage. Samanage offers help desk software with mobile capability, remote desktop access, and capability for self-service and knowledge base building. It also offers comprehensive, flexible IT asset management features, which can make all the difference when you're trying to keep your network secure and account for all those new devices everyone is using.
Photo Credits: imagerymajestic / freedigitalphotos.net, thanunkorn / freedigitalphotos.net 
About Taylor Burgess
Read more articles by Taylor
---