Handling Special Requests Without Losing Your Mind
Reality isn't always reasonable, and people are going to have special requests when it comes to IT services. Maybe someone wants a dual monitor setup or a faster graphics card. It's no big deal when it's a rare, one-off thing. But people being how they are, if one engineer gets a dual monitor setup, others are going to wonder why they shouldn't have one too. In situations like this, the IT service desk can be the target of misplaced ire. How can you handle special requests while keeping stress levels under control? You have to anticipate special requests and take the long view.
It would be nice if IT service desk requests were uniform and if end-user requests were reasonable at all times.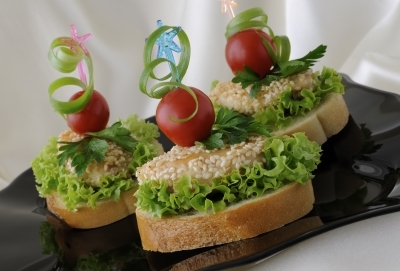 "And if you forget the fancy toothpicks, I'll see that you're not invited to the company Christmas party."
Document the Reason for Each Special Request
If someone requests a non-standard setup, she needs to document the reason for it, and it has to be a better reason than, "Just because." When Helen in fluid dynamics requests a dual monitor setup so she can run the proprietary software that is specific to her project, this reason needs to be documented. That way when Jorje in diagnostics asks for the same thing, you can make it clear that Helen's case is exceptional, and the extra monitor was necessary for her project.
Track Spending on Special Requests
Whether IT expenditures are charged to individual projects or whether each department has an IT budget, tracking spending on special requests is vital. Yes, graphics needed that expensive color printer, and they paid for it out of the Miller project. Payroll doesn't need one, and besides, their IT budget for the year is almost all used up. Everyone involved in special requests needs to know exactly where the money to pay for them comes from. Otherwise, what started as a "small favor" for someone will turn into mass clamoring for unnecessary products and services out of envy and pettiness.
Enlist in the Support from Management
IT management should have your back when you're asked to deliver on a special request. IT doesn't want to be seen as the "Department of 'No,'" but someone has to take a hard line on proliferating special requests. Does your IT manager have decent communication with the executive suite? He should. That way, when a disgruntled end user takes his complaint over your heads, executives will understand IT's position and will be less likely to overrule your "No." Quarterly or yearly reports on special request spending should be created and stored so that you'll have that information at your fingertips should you need to justify your decision to deny and end-user his or her special request.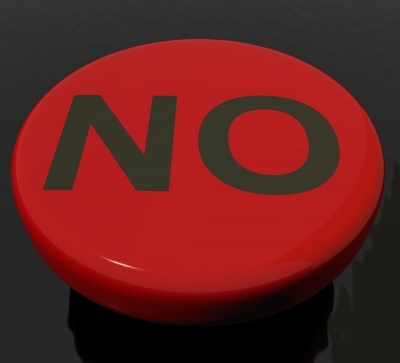 And if you're lucky, they'll install the "No" button right on your desk.
Rewrite Policies if Special Requests Are Abused
If things get out of hand and suddenly everyone is demanding special treatment by IT, you have a problem. If you follow the steps described above, you're less likely to get to this point, however. If you can foresee a slew of special requests, it may be worthwhile for IT to create a policy on special requests that can get buy-in from your organization's executives. Too many special requests cause unnecessary expenditures and take IT service desk workers away from their primary goal of keeping the company's IT infrastructure running smoothly.
Superior IT service management software like Samanage can be your ally if you find yourself faced with too many special requests. Samanage lets you track all your IT assets, including IT expenditures, so you can tag special request assets easily and evaluate how much time and money you're spending on them. This information can be very valuable when you're making your case that special requests are a drain on IT resources.
Photo Credits: Apolonia / freedigitalphotos.net, Stuart Miles / freedigitalphotos.net
About Taylor Burgess
Read more articles by Taylor
---