Higher IT Spending in 2014: What Does it Mean for the IT Service Desk?
With the exception of enterprise software spending, 2013 IT spending was relatively flat. By contrast, emerging tech markets including Africa, the Middle East, and Eastern Europe have been growing at a rapid clip and are expected to continue to do so.
IT spending in 2014 worldwide is expected to grow at rates ranging from 3.1% to 5%, to 5.5%.
Taking a longer view, Gartner has ratcheted downward estimates of compound annual growth in IT spending from 2012 to 2017. The company believes that reductions in IT outsourcing (colocation, hosting, and data center outsourcing) will keep annual growth rates down. Even so, Gartner expects consistent 4 to 5% annual growth through 2017. Here are some details about IT spending projections based on category.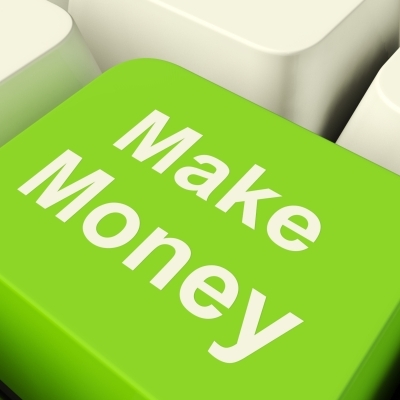 Add one of these babies to your keyboard, and you'll be rich! Rich we say!
Devices
Gartner expects spending on devices to increase by 4.3% over 2013, while Forrester expects double digit growth in device spending and IDC predicts "strong" growth in tablet spending, with more modest gains for laptop and desktop computers. Gartner's hesitancy to predict major growth in device spending worldwide is mostly due to a downward revision of their 2014 forecast for growth in telecom services (from 1.9% to 1.2%). Factors holding back device growth, according to Gartner, include declining voice rates in China, and more frugal mobile usage from European consumers.
Data Centers
Gartner also scaled back expectations on data center spending for 2014, due to a reduction in estimates for external controller-based storage and enterprise communications, which together represent 32% of data center spending. IDC says that the projected increase in cloud spending, including cloud services and technology will be big in 2014, and expects an increase in the number of data centers as cloud services companies scale up.
However, the companies that are turning to the cloud for more applications will see less growth in data center spending in 2014. Forrester isn't that optimistic about data center hardware spending in 2014 either, predicting that "IT outsourcing and hardware maintenance will be weak in 2014 due to smaller deals and widespread discounting." However, Forrester expects a revival of traditionally licensed, on-premises software (and the hardware needed to run it) in Europe, Asia, and emerging markets.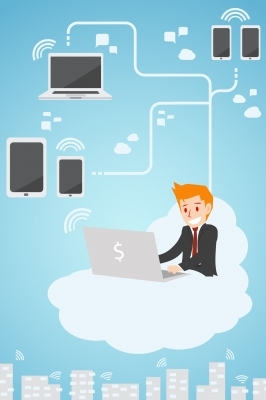 Cloud providers will spend more on data centers; other businesses, not so much.
Software
Software is expected to be the big growth generator in 2014, with Gartner predicting 6.8% growth, to $320 billion worldwide. IDC echoes the sentiment, predicting that new spending on cloud software will propel the software market this year. Forrester is the most optimistic, projecting business and government purchases of software in 2014 to grow by 7.8%. According to Forrester, the strength of the software market in 2014 will reinforce the dominance of the US tech market, since the US accounts for almost half of global software purchases.
IT Services
IT services demand should grow nicely in 2014 too, according to Gartner, which predicts growth of 4.5%, to $963 billion worldwide. While Gartner was predicting even better growth in IT services spending, it revised its projections downward due to an expected reduction in IT outsourcing. "We are seeing CIOs increasingly reconsidering data center build-out and instead planning faster-than-expected moves to cloud computing," reports Gartner. Forrester expects IT services growth to be better than growth in hardware spending, but less than the growth in software spending, due to projected weaker IT outsourcing in 2014.
So what can IT departments expect in 2014? Budgets may be a little less squeezed as the US economy continues to improve, and as European economies start to emerge from their currency crises. While the IT segment of the economy is expected to grow in 2014, it may be less profitable than the same level of growth was a decade ago.
With the continued influx of mobile devices and the looming introduction of wearable tech into workplaces, IT departments will have their hands full coping with policies for these new technologies, and the security risks that accompany them. Great IT asset management will be essential.
Samanage offers cloud IT service desk and IT asset management software that's designed to be flexible and scalable, so that organizations can tailor these processes to their unique needs, including the need to include mobile and wearable technology into their IT asset management systems. As businesses turn more to the cloud for software solutions, Samanage provides another way that organizations can save money, time, and hardware headaches so they can provide IT services in a worldwide IT ecosystem that is changing rapidly.
Photo Credits: Stuart Miles / freedigitalphotos.net, bplanet / freedigitalphotos.net
About Taylor Burgess
Read more articles by Taylor
---