How BYOD Can Improve Relations Between Service Desks and End-Users
Granted, some IT service desk professionals hear the phrase "bring your own device" or the acronym BYOD and roll their eyes heavenward.
BYOD has the potential to improve relations between the IT service desk and end-users.
BYOD without a clear policy backing it up can be disastrous for an organization, since it increases the potential for company data to be exposed. It also raises the specter of the IT service desk being asked to support an endless range of devices, increasing their already heavy workload.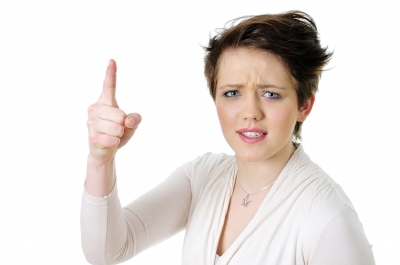 "You! Put that i-Portal-to-the-Underworld back in your purse immediately!"
It doesn't have to be that way. Sure, BYOD can be a fiasco if it's not properly planned and if all the worst case scenarios aren't considered in advance and addressed. But it also has the potential to improve relations between the IT service desk and end-users. Really.
The Potential for BYOD to Drive a Wedge Between End-Users and IT
Everyone's heard the old saw about IT being the "Department of No," and there's some truth to it. Many IT departments are the gatekeepers to technology, and BYOD sort of upends that idea. As soon as BYOD is okayed by the corner office club, end-users may expect to bring their tablets, smartphones, and laptops to work and start using them for work immediately. If end-users feel like IT is trying to take control use of their personal devices, any latent hostility between end-users and IT can be aggravated. Meanwhile, IT is doing their best to ensure that company data stays secure. Oy.
The Potential for BYOD to Bridge Divide Between End-Users and IT
On the other hand, if the IT department makes its responsibilities clear from the moment a BYOD policy enters the rumor mill, end-users will be less likely to expect a freewheeling device utopia and more likely to realize they better not blow it, or BYOD will be canceled. The key to allowing BYOD to bridge relations between end-users and IT is for the IT department to be re-imagined as the enabler of technology rather than the gatekeeper. Kevin Leypoldt of Structural Integrity Associates told ZDNet, "It is not always easy, there are times that 'no' is the answer and the end user does not get what they want, but for the most part, yes, it is a good thing." A strong BYOD policy that both IT and C-level execs can get behind ends up "enabling both the employee and building systems that balance access with security."
How Can You Ensure BYOD Is Successful?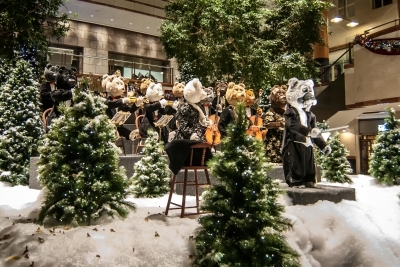 You know what they say: "If all else fails, bring in a bear orchestra."
When the CIO promotes IT as enablers or brokers of technology rather than gatekeepers, the foundation is laid for a better relationship between IT and end-users. End-users have to understand that data security is non-negotiable, and that using devices irresponsibly will bring serious consequences. But with that established, along with a strong BYOD policy, a BYOD workplace allows individual employees to take the risk that a certain device will help their productivity. In other words, employees, rather than IT, are able to ascertain for themselves either, "Hey, my tablet works great for off-site interviews," or, conversely, "I didn't realize what a pain it would be to enter field data into my phone. My company laptop was better."
If Your Executive Suite Has Signed Off on BYOD
Your IT department should have the security of knowing that the CIO has their backs. The IT service desk should know what they are and are not expected to do to support devices brought from home, and every employee should know the procedures to follow in the event that their personal device is lost or stolen, because critical data could be exposed if the device's access to the network is not terminated as quickly as possible.
Expect an adjustment period for both the IT service desk and end-users, and make sure that before that first personal tablet is used for work that the employee is absolutely clear on what she is and is not allowed to do with it. Clear rules and clear roles on the part of IT workers will make the transition smoother. The buck has to stop with someone, whether that's an IT department head or the CIO, because otherwise confusion could allow bad habits to be established that can be painful to undo.
The Right Tools Can Make a Difference
If your IT service desk isn't equipped with flexible, scalable, adaptable IT service management software, like Samanage, the transition to BYOD could be more difficult and could increase tension between end-users and IT. Not having to worry about clunky legacy IT service desk software, and knowing that an expanded IT service desk can be easily accommodated with SaaS software like Samanage gives your IT department one less thing to worry about when BYOD goes from concept to reality.
Photo Credits: Michal Marcol / freedigitalphotos.net, digidreamgrafix / freedigitalphotos.net
About Adam Shearin
Adam is an accomplished sales professional with over six years of experience working with mobile applications and cloud-based IT service desk and asset management solutions. Experienced working with a broad range of clients from SMB to Fortune 500, Adam clearly and confidently knows how to best articulate the benefits of multi-tenant SaaS-based ITSM/ITAM software. Adam's service management expertise isn't limited to IT and transcends departments organization-wide, bringing a new level of efficiency and processes to departments that once relied solely on spreadsheets and emails.
Read more articles by Adam
---