How Likeable Is Your IT Service Team?
By: Kyle Shepard LinkedIn &nbsp&nbsp|&nbsp&nbsp
IT service is just another form of customer service. As we all know from great service experiences (think Starbucks) to terrible ones (think the DMV), one of the critical ingredients in providing service is that the customer feels comfortable with the service provider. Here's a quick quiz to ask yourself, just how likeable is your help desk team?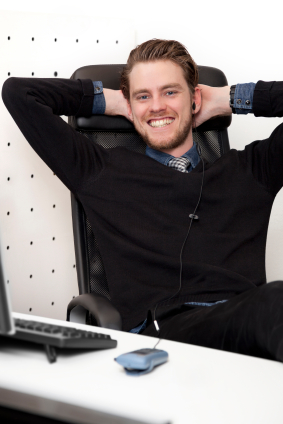 Now, this guy is likeable. Maybe a little too likeable.
1. How do your team members answer and speak on the phone?
The first and most basic step is to start things off on a pleasant note. Unfortunately, more often than not, the IT department is being called about problems, and the person on the other end of the line is in a foul mood. Calming down an upset person is ultimately a useful tool for anybody, but especially someone on your team. Just knowing somebody understands and is working on their problem can do wonders.
2. How quickly are online questions answered?
When an email, a tweet, or a post to the company intranet arrives, how quickly the question is seen and how fast the response goes up can make the difference between a frustrated employee and a happy one. If you have an automated ticket system, how long does it take before somebody looks at and replies to the ticket? Again, it's about being heard; people want to know that IT is listening and, more importantly, that IT cares.
3. How are your fellow employees addressed by your automated systems?
Details count. Even something as simple as a script that inserts their first name into the proper places on a form email can make the difference between a liked department and one tolerated as a necessary evil.
4. Do people like your automated systems?
Keep your ears open; you'll rarely get feedback about this directly, because unless people are calling the help desk, they're not interacting with the automated systems. If you hear people complaining about the phone menu or the ticket response system, listen closely and see what you can adjust.
5. How easy is your department to find?
True, more often than not, you'll be going to the employee; but sometimes the employee has to come to you. You can't help where you're located, but is the way to your office clearly signposted? Do people get lost coming to your department often?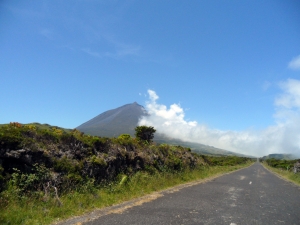 "See that mountain? The IT department is located about 2/3 of the way from the top."
6. What's your average response time?
It sounds so basic, but it's still a valid question: How long does it take you to respond when a ticket is entered into the system?
7. What response time do your fellow employees expect?
This is even more important: do the employees filing tickets expect you to show up promptly? Or do they assume you're not going to get to it until tomorrow? Perception is reality in customer service. True, some situations you can't help, but making an effort is noticed.
8. How involved is your team in the overall workplace?
Do you participate in office activities like 5K runs, charity drives and so on? Again, perception is reality. IT showing up with a big box of canned goods or putting in a game effort at a charity run can do wonders for how your department is seen.
9. What opportunities do employees have for feedback?
If somebody has a question, a compliment, or a suggestion, how easy is it for them to get that to the team? And how often does the team respond? Again, it's all about being heard: a polite rejection is better than utter deafening silence.
10. What do people say about your department in the employee kitchen?
The most important feedback you can get is the feedback you get when nobody thinks you're listening. So get your coffee from other parts of the office, and keep your ears open. You never know what you might pick up.
About Kyle Shepard
Kyle is a Senior Manager of the Customer Success team at Samanage. His team provides ongoing support in service management strategy for evolving customer goals. He speaks on webinars and other educational resources in ITSM. He also played college lacrosse.
Read more articles by Kyle
---