How Long Should It Take Your IT Service Desk to Respond?
Some people like to think that when they have an IT problem, they'll submit a ticket and an eager IT professional will see it, perhaps cry "Sacré bleu!" and drop everything to fix it immediately.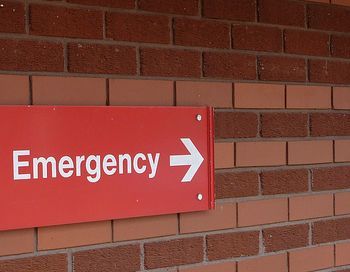 You may have to politely disabuse some end users of the notion that "Minecraft isn't working" constitutes an emergency.
However, thankfully, most people are aware that it doesn't work that way.
Here is some data culled from several types of help desks on how long the IT service desk takes to respond to an end-user problem, and how long it typically takes to fix that problem. Obviously, every service desk is different, but these stats can give you an idea of what's generally expected.
Urgent Problems
Urgent problems are extensive, mission-critical, and have widespread impact. They prevent people from doing their work because there are no workarounds available. If a problem fits any of these criteria, it's considered urgent:
All major services are affected
Affects a substantial number of end users
Indicates a security breach
Could have serious health and safety implications
The response time for an urgent problem is generally one to two hours. Time to resolve the issue is usually targeted at between two and five hours, though some organizations promise a resolution to an urgent problem "ASAP."
High-Priority Problems
High-priority IT problems affect a large number of end users and disrupt workflow, but don't cause everything to grind to a halt due to workarounds. Generally a "high priority" problem will have the following characteristics:
Disrupts the work of a large number of end users
Inconveniences a large number of end users
May indicate a minor security breach
Causes specific end users serious problems
Could have health and safety implications
Goal times for acknowledging high-priority problems range from two hours to two days, with an average goal of around 18 hours. Resolution time targets range from six hours to seven days, with an average resolution target of about 2.5 days.
Medium-Priority Problems
Medium-priority problems are the "average" problems. They need solving, but they're not going to push ahead of high-priority or urgent problems. A medium priority problem:
Affects only one end user, but take them out of commission
Inconveniences a small number of end users
Doesn't indicate a security problem
Doesn't affect health and safety
With medium-priority problems, response time targets range from four hours to five days, with an average of just under two days. Target times to resolution of medium priority problems range from eight hours to 25 days, with an average resolution target time of about eight days.
Low-Priority Problems
Low-priority problems are fixes or features that are "nice to have" but either don't affect a large number of end users or only affect them in a very minor way. Low priority problems often fall into a "limited support" help desk category. One example would be an external service level agreement for non-essential equipment. Response times range from six hours to 20 days, with an average of about six days. Resolution time targets for low priority problems range from 12 hours to "whenever we get around to it."
Keeping Response Times and Expectations in Line

Protip: If you want to keep expectations realistic, leave your cape (and superpower) at home.
Help desk professionals want to get the job done as quickly as possible, but they don't want to make unrealistic promises to end users. There are several keys to keeping end-user expectations in line with reality, and they all depend on good communication. Specifically, service desk workers should:
Acknowledge receipt of help tickets, if only through an auto-generated response
Let end users know when they should hear from you next, and, if possible, a typical resolution time based on experience
Do their best to deliver on end-user expectations
Own up to it if the targeted resolution time isn't going to happen
Have a good system for tracking service desk tickets
Define "resolved" as the customer going on his or her merry way because he / she can resume normal tasks
Defining expectations for end users and service desk workers also depends on having outstanding Software as a Service, or SaaS service desk software, like that offered by SAManage. Reliable, flexible cloud service desk software ensures that the IT department is always running the latest software edition and eliminates the need for on-site server maintenance for running help desk software.
Response and resolution times depend on many factors, but having great IT service desk software lays the foundation for realistic end-user expectations and keeping the company running smoothly.
About Laura Miller
Laura Miller is the Senior Director of Sales Operations, ITSM at SolarWinds. She works one-on-one with customers ranging from SMB to Fortune 500, providing them with a modern way to look at service management. Laura's ITIL experience and ITIL v3 Foundations certification provides her with a unique understanding of the service management industry. Her guilty pleasures are anything chocolate, ice coffee, and reality TV.
Read more articles by Laura
---