How the Internet of Things Already Affects Workplace IT
By: Matt Shanklin LinkedIn &nbsp&nbsp|&nbsp&nbsp
The "Internet of Things" may not involve the Internet, and may not involve "things" either.
At its most fundamental, the Internet of Things is an environment in which information is gathered from multiple devices and applications, which sounds way more boring.
However, we're already seeing processes that could safely fall under the "Internet of things" (IoT) purview. For example, internet-managed assembly lines and "connected" warehouses are considered IoT applications.
The ominously named AllSeen Alliance, hosted by the Linux Foundation, is taking on the mammoth task of creating and maintaining unified standards for the IoT in homes and businesses. AllSeen says their goal is to "ensure that more and more electronic products can work together, regardless of brand, in the new era of smarter technology."
How will this affect workplace IT? Brendan Richardson, CEO of PsyKick, a startup that makes IoT wireless sensors, says, "Every business and every industry will be disrupted over the next 30 years. We're seeing this now beginning with the regular old Internet. It's being driven by data and large-scale efficiencies when you convert something to bits rather than atoms." Yay? Here's some of what you can expect.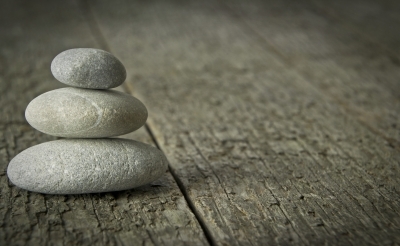 There's a koan somewhere in that statement, darn it.
IT Asset Management Takes on Even More Importance
You can already pay $50 for a StickNFind controller and then $25 a pop for stick-on sensors you can put on your keychain, favorite shot glass, or cat so that you can find them at any given time. Workplaces simply aren't going to put up with lost tools and devices. While your workplace may only put StickNFind sensors on valuable tools that tend to disappear, they're going to expect that every piece of software and hardware is accounted for by a strong IT asset management program. And if they don't, they're chumps, because IT asset management can save serious money and help companies manage expenditures far better.
Security Could Get Better
If your company has recently implemented BYOD, you're probably making an angry face right now because you're busy making sure that the virus-laden app someone brings in on their Android doesn't make its way onto the company network. But here's the thing: humans are the weak link in network security (see: Social Engineering), and IoT could actually help out. Yes, exploits like Stuxnet should scare security experts, but with IoT currently being built, it may be less of an existential threat than you might think. Traffic between the cloud and hubs controlling smart things can be encrypted, making it hard to intercept and harder to modify for nefarious ends. In the programmable world that IoT ultimately promises, objects can often be made to do their thing without needing us security-challenged meat creatures to get involved.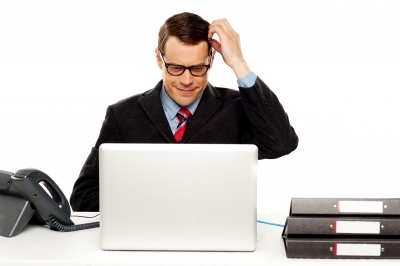 "Hmm, this email asking for my password is signed 'Chief of Dynamic Infrastructure Coordination.' Sounds legit."
End-Users May Have More Ways to Annoy You
It's not that hard to imagine a workplace where end-users can program their little connected ecosystem to cater to their needs. Maybe when their keyboard detects a face-plant due to multiple keys being pressed simultaneously, their laptop realizes its human has fallen asleep and instructs the coffeemaker to brew another pot, stat. And if one day it doesn't work, the end-user is probably going to put in a ticket with the IT service desk. Like BYOD, IoT could put a lot more work on the shoulders of your IT team, and you need to be prepared with things like enhanced IT ticket management.
Some Annoying Non-IT Calls Could Go Away, However
The IT service desk sometimes gets calls that aren't IT-related. Balky thermostats, malfunctioning electronic locks, and other technical-but-not-IT's-bailiwick situations can waste time and resources. But IoT promises things like smart thermostat systems that are practically like The Almighty in terms of being invisible and omnipotent. By pulling readings in from multiple devices, these systems can do things like determine that 40 people just gathered in a conference room, and since it's July and 90 degrees outside, the thermostat needs to be set several degrees cooler. So IoT giveth, and the IoT taketh away, in terms of the IT help desk.
The Internet of Things is already encroaching on the workplace, with things like warehouse robots, automated public transportation sensors, and even greenhouse management. What's going on today has barely scratched the surface of what's possible. The benefits are expected to far outweigh costs and challenges in terms of increased operational efficiency and lower costs.
Samanage IT service management software is all about increased efficiency and lower costs, with powerful IT service desk and IT asset management features that are constantly evolving to make IT service delivery better for organizations of all sizes. As IoT increasingly comes to the workplace, Samanage will be ready to help you make the most of it.
Photo Credits: Maggie Smith / freedigitalphotos.net, stockimages / freedigitalphotos.net
About Matt Shanklin
Read more articles by Matt
---