How the One-Person IT Service Desk Makes Very Small Businesses Better
By: Brandon Miller LinkedIn &nbsp&nbsp|&nbsp&nbsp
If you run a very small company, you're aware of how many hats everyone has to wear.
Everyone may take turns as the "janitor" taking out the trash, and your junior copywriter may double as receptionist. Chances are, you have someone onboard who knows a little more about computers than everyone else, and that person is called upon when someone forgets their password or faces the Blue Screen of Death.
IT problems happen at businesses of every size, and coping effectively with them requires planning and foresight, even with a staff of under 10.
Many very small companies track IT problems in a spreadsheet, but there are some great cloud-based help desk tools that are very affordable and fit startup budgets. So how do you know when it's time to transition away from "Jen, Who's Good With Computers" to an actual IT help desk? Over time, as your company matures, the quality of service provided in a stop-gap manner won't be able to keep up, no matter how hardworking your "person who knows computers" is.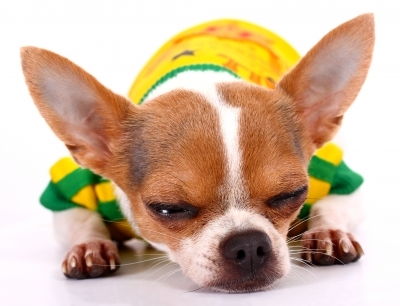 Good luck getting the office mascot to take his turn shoveling the front walk when it snows.
Important Questions to Ask
If you're considering transitioning someone in your organization to helming an IT help desk, or hiring someone to do it, but you aren't sure you're ready, ask yourself the following questions.
• Does our business screech to a halt when one or more computers isn't working?
• Have computer problems caused us to miss important deadlines?
• Have we had virus attacks, spam problems, or problems with slow computers?
• What's it like getting a new employee set up on our network?
• How do we deal when an employee quits as far as retaining their files and passwords?
• Are we hiring more people but not realizing expected productivity gains?
"Yes" answers and unpleasant flashbacks of forgetting to change passwords when someone leaves indicate that an IT help desk – even if it's a one-person help desk – could benefit your company significantly.
Insource or Outsource?
If you are convinced that it's time to add an IT help desk, you have several options. You could transition your most knowledgeable computer person over to running the help desk full-time. You could hire someone new to run the IT help desk. Or you could outsource the help desk altogether.
Outsourcing had its heyday a few years ago, but the trend in more recent years has been in-sourcing. Outsourcing tends to work best when your IT systems are more sophisticated and more ancillary, or when IT needs must be addressed 24/7. For the very small non-IT business (such as a law office, media company, or accounting firm) with typical business hours, insourcing the IT help desk generally works better.
Advantages of the One-Person IT Help Desk
Without an IT help desk, IT services are ad hoc and at the mercy of the schedule of the office's "computer expert." When you add a one-person IT help desk, tickets can be submitted by email or via self-help portal, and your IT person has a constant record of what needs to be done and what has been done. There's no more keeping up with voicemail or sticky notes requesting help.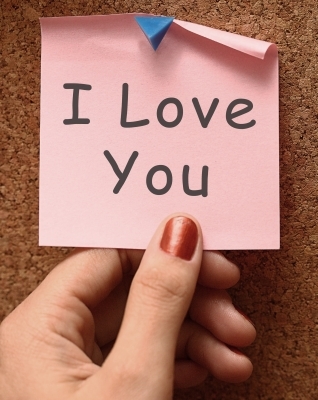 IT management by sticky note is not only disorganized, but can be awkward as well.
Patterns Become More Apparent
When one person takes charge of the small business IT ecosystem, she can start to notice patterns, like "Chet's computer crashed three times this week. Maybe we should replace it," or "Jamie needs to learn not to download games from sketchy sites because her machine keeps getting viruses."
Self-Service and Knowledge Base Capability Speed Solutions
With cloud-based IT help desk software, your IT person can create a simple self-service interface so people can accomplish simple fixes (like password restoration) without submitting tickets. He can also log solutions into a knowledge base so next time the same issue arises, he can look up the fix and implement it rather than starting from scratch.
Hardware and Software Are Easier to Manage
The person who runs your IT help desk can also use it for IT asset management, so the location and disposition of all the hardware and software is available instantly. She can set up alerts when software licenses are due to expire and keep you from the financial pain of paying fines for expired licenses. And with a cloud IT help desk solution, you never have to worry about upgrades and patches, because they're installed automatically.
Having an IT help desk may seem like a big step for the very small company. But even non-tech startups today have real IT needs, and a one-person IT help desk can keep everything organized and prioritized so that IT problems don't derail your business processes. Samanage is a leading provider of IT help desk software that's cloud-based, intuitive, powerful, and scalable. So when your small business becomes a medium or large business, you can quickly scale up IT services with minimum hassle.
Photo Credits: Stuart Miles / freedigitalphotos.net, Stuart Miles / freedigitalphotos.net
About Brandon Miller
Brandon has been with Samanage for over three years in a variety of positions, including sales development, inside sales, customer success, and now corporate recruiting. Hosting multiple customer webinars on a variety of topics, Brandon has a deep understanding of technical support issues, implementations, and advanced trainings in IT service management. With a good handle on the industry as a whole, including competition and industry trends, Brandon remains ahead of the curve when it comes to the Samanage application, roadmap, and Community.
Read more articles by Brandon
---