How to Move to a Web Based Help Desk
By: Kyle Shepard LinkedIn &nbsp&nbsp|&nbsp&nbsp
Moving to a web based help desk is no small decision.  Fortunately, this migration is carried out by IT professionals who want to make their own life easier while making the transition as painless as possible – not repeating typical migration problems and the potential of bloodshed. (Seriously, if you want to hear some war stories, speak to someone who was around when offices had to switch from typewriters to word processors.)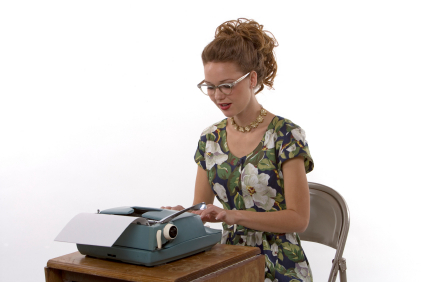 The man who finally pried Mitzi's Smith-Corona from her hands was later found wandering dazed in the parking lot.
Making the transition from local to web based help desk applications will ultimately save your company time and money. It will even save you big on things like utility costs. Once you take the time to do it, everyone will be glad you did, but you need to do things a step at a time to minimize disruption and keep the naysayers quiet. Here's how to approach the transition.
1. Spell out the requirements. Unfortunately, even in the most agile and technology-friendly business, you have to be able to state your case in a more concrete fashion than, "We want to move to a web based help desk because, DUH. It's better." Define your goals of switching to a cloud based system. For example:
Improving IT response time
Positive return on investment within X amount of time
Avoiding costs of hardware, licenses and ongoing maintenance
Define as clearly as possible who the end users are, and what they need on a day to day basis. Spell out specific ways that the transition to a web based service desk will help them, such as:
More convenient help desk ticketing
Automatic tracking of service tickets
Ability to access service desk help from mobile devices (great if they're on the road and experience trouble with their work laptop)
Faster turnaround time on tickets
2. Update policies to fit with the new web based help desk. This is one of the most important steps in making the transition. When you review the policies for your current setup, you may find that most of them are fine or only need small changes. Then again, you may discover that some policies will no longer apply, and others need to be created. This exercise will go a long way to defining your web based help desk in solid terms that can be acted upon. Be sure to review:
Regulatory compliance
Disaster recovery
Security
Network management
3. Make specific plans. This is where you choose the specific web based help desk service. When you make that choice, consider every aspect of your IT infrastructure, and choose products that fit your needs. Make sure your SaaS provider has compliance and security policies that meet your company's regulatory compliance needs, and that their disaster recovery policy is robust enough for your needs.
4. Encourage the users. If you have made a smart selection, your new web based help desk will be easier to use than most other software products that you have experienced.  Obviously, the IT help desk workers will need some early exposure to the new web based help desk.  End users will also need to know about it in advance. Most of them will need reassurance that they will indeed be able to get the help they need, and that they'll get it quicker and with less hassle. Supervisors should get an earlier heads-up on when the transition is to take place, because no doubt they will have to listen to a lot of end user angst in the time leading up to the switch.
End users also need to know when they will no longer be able to use the old system, and you may have to remind them in multiple ways: emails, posters, puppet shows, etc. (But no matter how often you remind them, prepare for a few bewildered end users who will still claim they didn't know.)
5. Make the switch. You will need to put together your service catalog and test all your web based help desk functions (including backup and recovery procedures) before pushing it live for end users. Assuming you have chosen your web based help desk provider wisely, and taken the necessary steps to prepare for the changeover, you should be able to get your new system ready for prime time without having to put the equivalent of your next paycheck into the Swear Jar.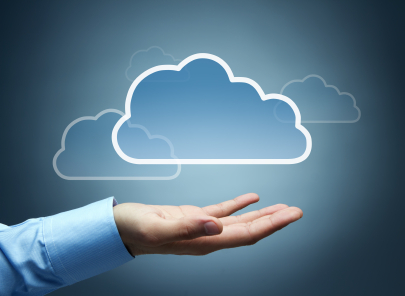 It's not always easy to convince the decision-makers that a new way of doing things will be better, but we're rapidly approaching a time when cloud-based services are the rule, not the exception. The advantages may be obvious to you as an IT professional, but sometimes it's a challenge to convince others. Fortunately, cost savings, savings on infrastructure, savings on utilities, and better overall service are arguments for switching to cloud based services that even the most sheltered senior executive can get behind.
About Kyle Shepard
Kyle is a Senior Manager of the Customer Success team at Samanage. His team provides ongoing support in service management strategy for evolving customer goals. He speaks on webinars and other educational resources in ITSM. He also played college lacrosse.
Read more articles by Kyle
---