How Yesterday's ITSM Practices Fall Short Today
Though he wasn't talking about information technology, Abraham Lincoln touched on a universal theme when he told Congress in 1862, "The dogmas of the quiet past, are inadequate to the stormy present." Corporate IT is evolving rapidly.
Not only is demand for volume and capability continually increasing, but technologies like cloud, mobility, big data, social media, security, and the internet of things are getting tossed into the mix.
In yesterday's world, corporate IT was a supportive, back office function, geared toward keeping existing processes functioning and sometimes adopting technologies to make business processes run better. That has changed significantly over the past few years, however.

No more hiding behind yesterday's IT service management paradigm.
Back Office to Front Office
In many organizations, IT is no longer a back office practice, but is becoming an internal "factory" that is expected to contribute to the bottom line. There may be comfort in doing IT service management the way it's traditionally been done, but obsolescence approaches much more quickly than it used to. In-house enterprise software is giving way to IT services as commodities that can be purchased with a credit card, and there are IT professionals who wonder if their entire livelihood will be handed over to the cloud.

The good news is, cost-saving measures like the cloud and BYOD can free up an organization's internal IT resources to make the shift from making sure existing infrastructure works and is replaced as needed to providing IT services that keep the organization out in front of the rapid pace of technological change.
Commoditization of IT
IT service management today doesn't just have to be about choosing among cloud offerings. Now it can be more about creating and managing a future-focused IT strategy that puts IT at the center of improvements in business efficiency and profitability. Maybe this means working on digital marketing infrastructure, or maybe it means creating an enterprise app store that empowers employees to be more productive and mobile. Or perhaps it means exploring ways that connected technology can be leveraged to make business processes more efficient.
How the Cloud Changed Things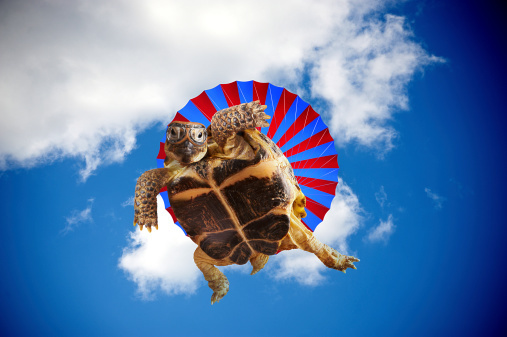 The cloud sped up an astounding range of processes.

The cloud not only helped organizations ditch inefficient, expensive legacy applications, it changed what was required of IT professionals. Legacy operations that remained are now sometimes connected with cloud applications, while public and private cloud applications now have to learn to get along together. That means that different skills are now necessary to keep this new IT infrastructure in harmony. The cloud may have simplified a lot of things, but it is certainly not a single solution that an organization can shift applications to wholesale and then relax. 
Today It's  More About Business Value
The old paradigm of IT being a necessary cost center is changing as IT is showing that it can in some cases be a revenue center. As IT service management moves from the back office to the front office, it's easier for end-users and executives to see that IT can be an enabler rather than a hindrance to getting things done. But that often requires a different mindset than what used to be considered standard. 
The Internal Customer
An increasing number of IT departments are turning their focus away from reacting to problems and toward preventing problems and putting new technologies to work. This requires asking how IT can help the internal customer (the end-users) do their work better. Of course, jumping on every new tech bandwagon isn't the answer, and change for the sake of change is wasteful. That's why today's strong IT team has the technical and business chops to know which technology is worthwhile, and which is a passing fad. 
Skill Sets for Today and Tomorrow
Take BYOD (please?). No longer do many enterprises have the absolute authority to dictate what devices connect to their network. That means they have to continually monitor control around what BYO devices can and can't do once they're connected. Security and network access skills, and skills concerning identity management are becoming critically important as more operations move to the cloud and as more end-users take advantage of mobility.
IT Service Management Now
Harvey Koeppel, President of management and technology advisory consulting firm Pictographics, Inc., lists four key objectives in IT service management today:

• Producing return on IT investments
• Optimizing IT budgets
• Monitoring, measuring, and managing risks
• Monitoring, measuring, and managing interaction with the internal customer

Technology won't slow down for any organization, regardless of size. Embracing technological change and adapting IT service management to accommodate change are the keys to keeping IT service management relevant, effective, and ultimately profitable.

Samanage offers a true cloud solution to IT service desk and IT asset management. Like technology as a whole, Samanage evolves to help customers solve their problems more efficiently, so IT teams can satisfy the internal customer and provide the services organizations need for continued success.
About Adam Shearin
Adam is an accomplished sales professional with over six years of experience working with mobile applications and cloud-based IT service desk and asset management solutions. Experienced working with a broad range of clients from SMB to Fortune 500, Adam clearly and confidently knows how to best articulate the benefits of multi-tenant SaaS-based ITSM/ITAM software. Adam's service management expertise isn't limited to IT and transcends departments organization-wide, bringing a new level of efficiency and processes to departments that once relied solely on spreadsheets and emails.
Read more articles by Adam
---