How's Your Service Desk's Disaster Recovery Plan?
If your company's disaster recovery plan isn't developed beyond "wailing and gnashing of teeth," you need to get to work on it. Today, pretty much every business relies on IT to function, and a crashed server or natural disaster can be devastating, particularly for the small business without a lot of extra capital lying around.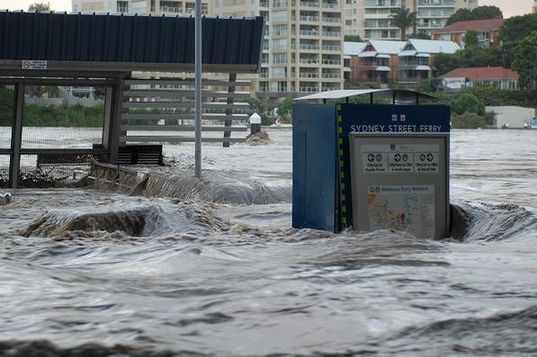 Not exactly the kind of surfing people imagine doing at work.
A 2012 survey by the Service Desk Institute of 15,000 IT directors in Europe found that 80% of service desks have a business continuity plan in the event of an IT disaster, and over 60% test their plan every six months. Of the businesses without disaster recovery plans, 80% plan to implement a disaster recovery program, but good intentions don't mean much when your servers are knee-deep in flood water.
RBS: A Cautionary Tale
In July 2012, millions of RBS banking customers in the UK found themselves without access to their bank accounts. An upgrade of processing software was botched, and some accounts were affected for more than a month. One unfortunate bloke spent the weekend in jail when the computer glitch prevented his bail funds from being processed. Eventually the blame was pinned on the bank's Edinburgh-based IT staff, and the problem ended up costing RBS £175 million (around $280 million). Technical glitches are inevitable, but in many cases full-scale service blackouts can be prevented and systems can be restored if a company has a strong disaster recovery plan.
Assessing the Risks
The first step to creating a robust disaster recovery plan is assessing the risks your business faces. What specific threats are most prominent in your industry? How likely are they to occur? How would they affect business operations? These are all important questions that you need to answer carefully before you can develop a responsive recovery plan.
You should also ask yourself about disaster awareness. The Service Desk Institute survey found that over half of businesses surveyed claimed that "none" or only "some" members of the IT service desk staff were aware of disaster recovery plans in businesses that have such plans. Failure of communication can hamstring recovery efforts even if the plan itself is sound.
Reducing Risks
Once you have identified risks, it's time to take steps to reduce them. This may involve creating off-site data storage, mirror sites, and data backup plans. Reducing risks should also involve regular testing of backup systems. You don't want to "test" the system at the very time it's needed. Your IT service desk should also address vulnerable, specific points of failure, like power supplies. Your goal should be creating a plan for business continuity that will allow your company to recover quickly and with a minimum of disruption to everyday business activity.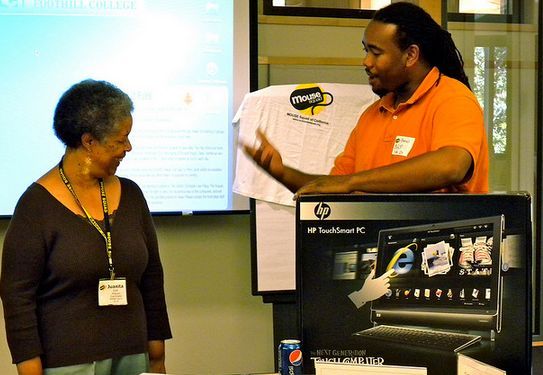 "…and their entire backup plan was a box of thumb drives in Jamie's locker."
The "How To" Part
Well before disaster strikes, you need to identify specific methods of recovery should the worst happen. Will you and other employees be able to handle services by hand until the problem is fixed? Do you have an agreement with another business to share premises in the event of a disaster? Can you carry out operations by using a mirror site or working from another location? You need to have a step-by-step plan that you can turn to at a time when people are probably panicking and every action is fueled by adrenaline. If it's spelled out in terms of "First do this. Then do that," it can take some of the emotion out of the process and help prevent even more problems.
Your Service Desk Software and Disaster Recovery
Cloud-hosted IT service desk software takes some of the stress out of disaster recovery because your service desk is not run with on-site servers, which could be vulnerable to criminal or natural disaster. Furthermore, when you can rely on efficient service desk software your service desk workers will have more time to dedicate to risk assessment, risk reduction, and developing a series of actionable steps in the event of an IT emergency.
Photo Credits: Brisbane City Council, Mouse Squad of California
About Greg Ghia
Read more articles by Greg
---