Is Your IT Department Too Tough on End-Users?
The IT department is sometimes (fairly or not) referred to as the "Department of No" with Grumpy Cat as their mascot. Why? There are several possible reasons. In many organizations, particularly those that have been around for decades, information technology has worked in a silo, separate from the other silos like marketing and finance.
Budgets for IT are notoriously tight, with IT chiefs complaining they're regularly asked to make Thanksgiving dinner from two chicken nuggets and a stalk of celery.
And if budget considerations aren't enough, many IT departments are governed by laws like HIPAA, Sarbanes-Oxley, and PCI-DSS.
But sometimes this restrictive mindset carries over to where end-users are unnecessarily hamstrung by rules and restrictions. How can you tell if your IT department is too hard on end-users? Here are some signs.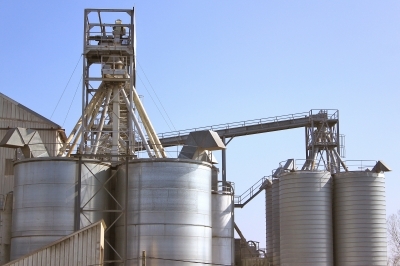 And have you tried fitting rectangular office furniture into one of these?
IT Gives Answers Without Explanations
When an end-user or department head asks why they can't have something, simply giving "policy" or "expense" as the reason isn't enough. When the IT department reminds people that they are, in fact, human, relations with end-users and other departments improve. For example, when someone wants to know why they can't use Twitter at work, rather than simply saying, "It's against policy" won't help. You can improve relations by saying something like, "I personally don't care whether people use Twitter at work. But management is worried about incidents that reflect poorly on the company after the debacle at Gizmo-Corp last year."
Suggestions from End-Users Are Automatically Ignored
Obviously, there are end-users who want to download porn or play GTA V all day whose "suggestions" about filtering you can safely ignore. But when you dismiss all end-user suggestions right off, you could be missing important opportunities. Suppose a software developer asks for more RAM. You could roll your eyes and say no. Or you could ask her what that extra RAM would do for productivity. If it would prevent him/her and the other software developers from sitting idle a couple of hours a day due to slow computers, the expense of extra RAM for the software development department would have a quick ROI and could be worth considering.
You Have an "IT Budget" and Will Stick to It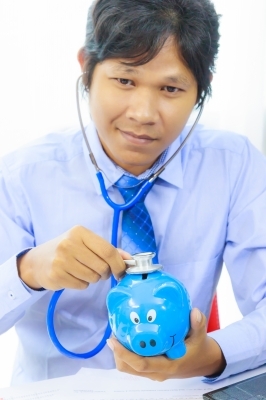 "My preliminary diagnosis is that this isn't a real pig. And it seems to have ingested various metals."
In companies with an IT budget, the department head constantly plays a game similar to those slider puzzles: he can't move this piece until he moves these other five pieces first. If this is the case at your organization, perhaps it's time to discuss the possibility of going to a model that charges for IT services. Doing so shows end-users (and their department heads) that even trivial requests can be quite expensive. When departments have to pay for, say, a new help desk software suite out of their own budgets rather than having it come out of the IT budget, they tend to be more reasonable about their requests. When departments have to justify expenses, they're much more likely to ask for upgrades and products that actually increase productivity.
IT Metrics Are Great, but Everyone Still Hates IT
When productivity is solely measured by metrics, things can go awry. Suppose the goal is to close as many tickets as possible, as quickly as possible. That means the IT service desk worker who spends extra time working with an end-user on an unusual problem will close fewer tickets, even though he may actually be more helpful. The IT service desk worker who "closes" tickets by escalating anything harder than a password reset may have great looking metrics, even though she doesn't actually do much to help end-users. Take a look at what your metrics measure, and try to understand ways in which metrics can be misleading (or ways they can be abused). Then you'll be able to address the cause of the disconnection between IT and the rest of the organization.
Saying no is part of everyone's job sometimes. The IT department has to contend with a workplace bound by budgets, laws, and policies as well as end-users who love their consumer technology and don't understand why the organization doesn't embrace every technological advance. It's a difficult position to be in. Bridging the gap between IT and everyone else requires interaction, explanation, and a willingness for both sides to listen.
With everything that IT deals with, it's important that your IT service desk has a help desk software that lets them deliver IT services efficiently. Samanage offers cloud help desk software with a full range of IT asset management features, so you don't waste time or money with sluggish, incompetent software that requires workarounds or maintenance of on-site servers. And when your IT service workers are happy, that bodes well for everyone else in the organization too.
Photo Credits: xedos4 / freedigitalphotos.net, tungphoto / freedigitalphotos.net
About Taylor Burgess
Read more articles by Taylor
---