If you work in an organization where IT is considered a "cost center," you may feel a bit insulted, even though "cost center" is technically an accounting term rather than a value judgment.
Thinking of IT as a drain on profits helps no one, and is actually a very wrongheaded way to look at it. Without IT, many if not most businesses would cease to operate profitably.
In many organizations, IT does consume more revenue than it produces, but the cost of doing without IT altogether is too high to bear for the vast majority of businesses. Whether or not IT is able to generate profits directly (through re-selling, app development, or what have you), IT can and does contribute to organizational success. It's just that sometimes you have to remind people of that. Here are some ways to help shift perception of IT from being just a necessary cost center to being a producer of real business value.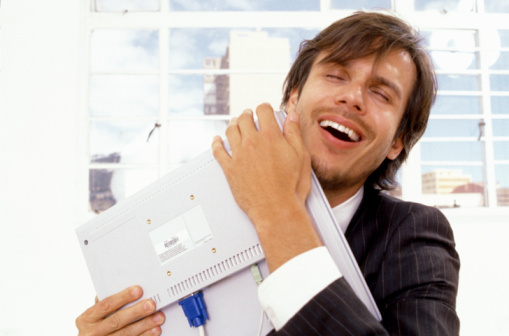 When IT infrastructure works, business works. And when IT infrastructure doesn't work, business doesn't work either.
Pursue Management Buy-In
There are many ways that IT can help departments across the organization increase competitive advantages. Maybe the sales team needs a better mobility strategy, or perhaps shifting some business processes to the cloud can cut costs and increase productivity. IT leaders need to regularly engage with management throughout the organization to help them realize the competitive advantage that IT can offer. Some IT leaders pursue a quid pro quo approach: demonstrate a certain return on investment to increase investment in IT.
Streamline to Decrease Overhead
If IT services are delivered via a cobbled-together approach, both time and money are wasted, and efficiency drops. Furthermore, end-users may be chronically dissatisfied in their interactions with IT. But when you're able to streamline IT service delivery, say, with a unified IT service desk and asset management solution, you can show a positive return on investment through greater efficiency and cost savings. IT can also cut overhead by renegotiating terms with suppliers, and by implementing effective strategies like license management. Showing that you saved $X by using your ITSM solution to manage software licenses and avoid the cost of unneeded licenses (and the costs of failing a software audit) can really get the attention of organizational executives.



Demonstrate IT value in terms everyone can understand.
Demonstrate Alignment of IT Goals With Business Goals
Too many organizations treat IT as something separate and apart from the rest of the organization, and some IT departments are fine with that. The problem is, a sequestered IT department can't readily show how its activities help generate revenues. When IT leaders work with other managers to determine ways IT can align its activities with overall business goals, suddenly IT isn't just a necessary evil, but an asset that can positively affect the bottom line. IT needs to get outside the server room and involved with the rest of the organization, playing a more active role in supporting the organization's strategy and goals. IT often has great ideas about how processes could be done more efficiently in order to meet customer demands better, and they shouldn't hesitate to share these ideas.
Communicate the Value of Disaster-Proofing
The role of IT in business continuity cannot be overstated. The IT department that is dismissed as "just a cost center" suddenly becomes a department full of superheroes when they get systems back online after a disaster. Having a strong disaster management (DM) plan and regularly performing DM drills is something you'll be thankful for when there's a flood, fire, or other disaster. IT leaders need to be certain that other department leaders understand the value of what IT does to ensure business continuity, and IT needs to be ready to demonstrate this if something horrible happens.
Conclusion
In purely accounting terms, IT is often labeled as a cost center. However, IT is also integral to making a company survive and thrive. By taking steps to demonstrate the true business value of IT, your IT team can make your organization more agile, cut costs, satisfy customers better, and increase profits.

Samanage knows the business value of great IT service management. With our unified cloud-based IT service desk and asset management solution, we help organizations of all sizes streamline IT services, saving money and time. Moreover, our solutions are flexible and powerful enough to be used to streamline and improve departments other than IT, further demonstrating the value of a business-positive approach to IT service delivery.
About Nathan Riley
Nathan Riley is a Sales Director, ITSM at SolarWinds. He has nine years experience in the industry, and has had a front row seat for the evolution of service management as a platform for the entire organization. He helps organizations ranging from SMB to Fortune 500 bring customized service to employees. Nathan proudly served the United States Armed Forces in the United States Marine Corps.
Read more articles by Nathan
---