ITIL: Standards of the Business of IT Services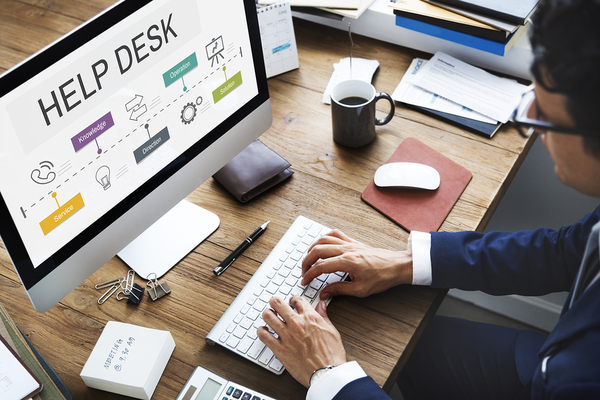 You understand that ITIL helps IT departments develop high-quality services and execute operations in an orderly way. ITIL's greatest benefit, however, is the way it creates a laser-like focus on delivering business value.
Value comes from the innovative products IT creates in response to customer demand and the efficiencies captured as operations improve. The ITIL processes themselves put your IT team in a much more businesslike frame of mind, helping you create innovative products and deliver outstanding customer service.
Service Strategy
The Service Strategy component of ITIL allows IT to think in a customer-centric way. Instead of voting "yes" or "no" on a procurement proposal, your team listens to user needs and proposes proactive solutions in a business-oriented way.
Product development: Your IT team spots opportunities to solve the problems that internal and external users present – and in some cases, your team detects problems before users can even formulate a request.
Procurement: You evaluate whether you have the capacity to deliver the service on your own or if you need to purchase third-party services or bring in partners.
Project management: You define the constraints, including limitations involving delivery timeframe, labor hours and budget.
Assessment: Your team establishes metrics for what success looks like, not only in terms of deploying the service but also in terms of how it fulfills its objectives.
Service Design
Following ITIL Service Design processes ensures you design the service first and then decide which vendor meets your needs. You establish quality standards and SLA commitments for the product you want to present to your users. You also design solutions in the context of your existing catalog and with an eye toward reshaping that catalog for the future.
Service Transition
The way you bring your product forth during Service Transition depends on many factors, including the way your team prefers to work, the speed with which you need to deliver and the nature of the organization you serve. You may take a DevOps approach and implement quickly, putting a minimum viable product into production before improving and creating as you go. Alternatively, you may take a more deliberative approach, rolling your project out in pilot modules, creating knowledge management tools and evaluating security risks so that organization-wide production can go more smoothly.
Service Operations
As your service goes into production, Service Operations processes create optimal management of day-to-day concerns. You provide continuous event and incident management and leverage your service desk to handle customer requests related to the product. Also, you incorporate user feedback and lessons learned to make your product better.
Continual Service Improvement
Continual Service Improvement goes beyond daily management and takes a step back to evaluate your new product in a larger context. You ensure your services continue to serve a purpose, whether it's making it easier for employees to do their jobs, helping vendors partner with your organization or ensuring customers get the most from your products. Your team gets away from deploy-it-and-forget-it, and you keep your service catalog from becoming unnecessarily bloated.
ITIL ensures that every product you create, throughout its lifecycle, delivers value to the organization you serve. That's why ITIL will never lose its relevance, even as teams transition to shinier paradigms like DevOps. If you want more info, download our white paper: Transforming ITIL to Fit the Modern IT Organization.
About Laura Miller
Laura Miller is the Senior Director of Sales Operations, ITSM at SolarWinds. She works one-on-one with customers ranging from SMB to Fortune 500, providing them with a modern way to look at service management. Laura's ITIL experience and ITIL v3 Foundations certification provides her with a unique understanding of the service management industry. Her guilty pleasures are anything chocolate, ice coffee, and reality TV.
Read more articles by Laura
---