Moving the IT Service Catalog Beyond the IT Department
A great IT service catalog is a hit with your IT team, end-users, and management. In fact, it may be so awesome that it makes other departments jealous.
But some organizations are taking the IT service catalog and extending it for non-IT uses, and if you have the right help desk software, you can do this without a lot of trouble.
The idea is gaining traction to the point where some industry analysts think the concept of the service catalog may evolve into a general "request management" system eventually. Here are some ways companies are using service catalogs in departments other than IT.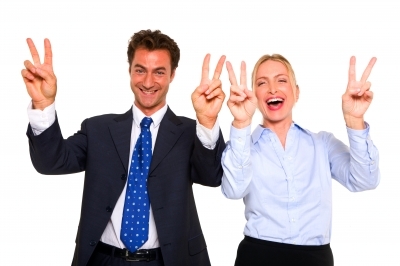 "Oh, you think you're so cute with your fancy 'service catalog.'"
The HR Department
Why do people interact with HR? Because they want something. They need to in-process the intern arriving on the 11th, or they need to change their W-2 withholding, or they need to change their last name on all their records because they got married. An HR service catalog modeled on the IT service catalog can streamline operations and cut down on a lot of to-ing and fro-ing with the HR department. Think of how much it will cut down on carpet wear and tear! And speaking of wear and tear …
The Maintenance Department
Is the light over your cubicle burned out? Did the door knob on the men's room fall off? Has the sprinkler in front of your building been running 24/7 and is now flooding the parking lot? Using a service catalog to request common maintenance services is a lot more efficient than leaving a message asking someone to call you when they return from fixing the No Parking sign someone ran over during a particularly intense air guitar solo while driving. The most common requests can be put right on the front page, and there could be a custom request form for the rarer maintenance requests.
The Transportation Department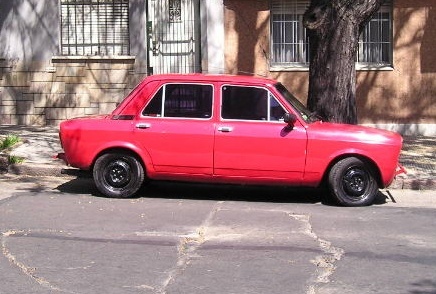 By the time Toby's fleet request was found, the only car left was the one nicknamed "Christine Jr."
If you have field workers out in company vehicles all the time and somebody realizes they'll need a van next week instead of a regular car, why not let them make the request through a transportation service catalog? Or if your fleet vehicles are used more sporadically, allow vehicle requests to be made through the catalog. The process could be made similar to reserving a rental car, only without the constant upselling and absurd tank refill fees.
The Travel Department
If you have a person or a department that makes business travel arrangements, a service catalog could make these tasks easier. The catalog could let the end-user specify when and where they need a flight, how long they'll be staying, if there's a particular hotel they want (for a convention stay or for airport convenience), and whether they'll need a rental car while they're away. If travel is arranged by workers themselves, a service catalog for travel reimbursement after they return could make this process simpler and more efficient too.
The IT service catalog is a system that works well in many organizations. It lets end-users request products and services with an interface similar to what they use to shop online. In fact, the service catalog doesn't have to be confined to IT. Your company may have other departments that could benefit from it. When your IT service desk is built on great software like Samanage, you'll have the power and flexibility to make your service catalog into the perfect service delivery system for all the departments you choose to use it for.
Photo Credits: Ambro / freedigitalphotos.net, Alvimann / morguefile.com
About Laura Miller
Laura Miller is the Director of Sales in North America for Samanage. She works one-on-one with customers ranging from SMB to Fortune 500, providing them with a modern way to look at service management. Laura's ITIL experience and ITIL v3 Foundations certification provides her with a unique understanding of the service management industry. Her guilty pleasures are anything chocolate, ice coffee, and reality TV.
Read more articles by Laura
---