Multi-Channel ITSM: Still Hot in 2014
By: Karen Small LinkedIn &nbsp&nbsp|&nbsp&nbsp
You'd think that multichannel ITSM would be old hat by now. Who's going to call up the IT service desk when they could log into the self-service portal to reset their password in one-quarter the time? Evil people and people who haven't realized the benefits of multichannel support, that's who.
Here's how to ensure multichannel ITSM delivers for your organization in 2014 – both for end-users and your IT team.
There will probably always be a handful of people who call the IT service desk and gleefully prolong a ten-second fix into a 15-minute ordeal because they want to watch the world burn, but most people can be easily enticed into experiencing the benefits of multichannel support for themselves.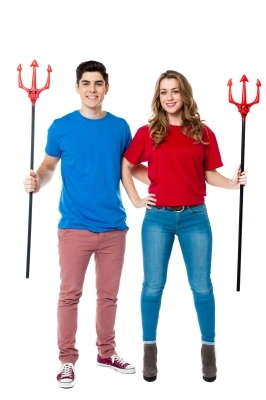 They can be hard to spot, though. Usually they leave their tridents at home.
Advertise It
Habits can be hard to break. People may have heard vague references to the self-service portal, or how to submit a help ticket through your company's social media network. But they may completely forget about it when they're unsuccessfully trying to print out their presentation notes for the 3:00 meeting. Don't be afraid to advertise the IT service desk's multimedia access options. Talk it up on your social media network, put up posters, and close phone calls from end-users with a helpful spiel about how they can now request third-floor printer access themselves through the service catalog or social media network. On average, consumers have to be exposed to an advertising message three times before it sinks in. Make sure they do.
Consider a Splashy Rollout
If multichannel support is new in your organization, making the rollout an event can help prompt people to use it. A pizza party for the department with the highest ratio of multichannel to phone requests for the first week will easily be recouped in cost savings once people realize how clunky and inefficient relying on the phone for IT service desk help is. A few door prize drawings would work too, if you want to keep it simple. But people need to think that multichannel IT service is a big deal, because it is.
Reward People for Using It
You can hype multichannel IT services all you want, but if you don't deliver, you're hosed. Test everything out thoroughly before rollout to make sure it works as advertised. The first time someone accesses multichannel help, send an automated reply, or put up an automatic message on the screen thanking them for doing so. Eventually, knowing that multichannel IT service desk access is quicker and easier will be its own reward, but giving folks some encouragement up front helps too.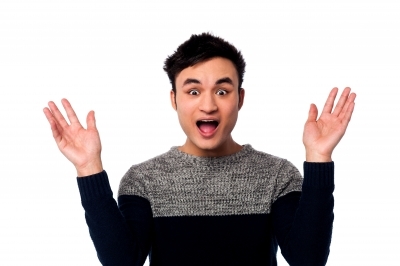 "Thank me? No, thank YOU!"
Putting It All Together Is Important Too
When your IT service desk software can access an end-user's history easily, you make multichannel infinitely easier and more effective. If she has to type in the serial number of her laptop every time she logs into the self-service portal because the system doesn't know which laptop is assigned to her, she's not going to be very enthusiastic about it. Conversely, if an end-user reports yet another monitor problem and the system automatically indicates on the help ticket that his monitor has been fixed three times already, the technician responsible can weigh the options of another fix versus replacement. Multichannel IT service doesn't mean much if your IT service desk software forces technicians to work in silos.
Share the Results
You've been offering multichannel IT services for six months now, and your time to resolution is dropping like the bass in a dubstep song. Those issues that took a $17 phone call to resolve now cost an average of $5.50. Best of all, end-users are happier because they get their problems solved more quickly and with less hassle. One thing most IT service desk software today is great at is collecting metrics, and if your metrics clearly show the benefits of multichannel IT support, share the news. Show everyone from Nick in Graphics to the CIO to the other C-level execs that multichannel support is the way to go, and you'll be rewarded with more appreciation, and more trust when it comes to keeping IT support funded properly.
Samanage offers IT service desk software with full IT asset management features and a range of options for multichannel support, including email, chat, social media, and mobile access. Start with great IT service desk software, and getting end-users to take advantage of all the benefits of multichannel support will be significantly easier.
Photo Credits: stockimages / freedigitalphotos.net, stockimages / freedigitalphotos.net
About Karen Small
Read more articles by Karen
---