Remote Desktop Support: What It Can and Can't Do for Your Service Desk
Remember the days of the "sneakernet?" That was when you transferred data to another person's computer by copying it onto a floppy disk and taking it to that person so they could stick the disk in their computer and get the data off it.
Remote desktop support does away with these problems. Could remote desktop support be right for your organization?
Even after you could transfer data in other ways, such as email attachments, a lot of IT end-user support required IT service desk workers to go to where an ailing machine was to deal with the problem. Not only does this protocol take up a lot of time, IT help desk workers are magnets for people with "just a quick question" who stop them on their way to or from a job. Plus, the end user may be totally unproductive during the time it takes for the IT worker to get there.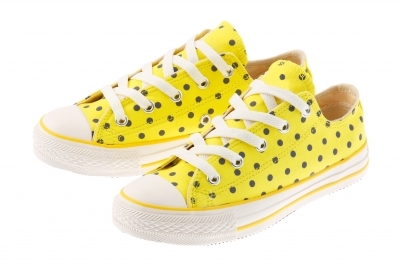 Of course, you had to change into your "network shoes" first.
The Three Main Benefits of Remote Desktop Support
Remote desktop support brings three main benefits: lower costs, higher efficiency, and higher end-user satisfaction. The time an IT help desk worker spends physically transporting herself to the end-user's workstation is eliminated, decreasing the amount of time all parties are non-productive, and therefore decreasing the cost of the service. Time savings result in a help desk that can resolve more issues in a given day. This makes end users more satisfied too. Win-win!
What to Consider When Choosing a Remote Desktop Support Solution
When you're choosing a remote desktop support solution, you need to consider ease of use. If it's hard for your IT service desk workers to learn or use, they may not use it, and you won't reap the benefits. It should also be easy to deploy. A long deployment means a longer time until return on investment.
You also have to consider whether there are issues with your network. Some WAN and VPN configurations may be tricky to integrate with remote desktop support, and if you regularly have workers in the field, remote desktop control can be even trickier.
Security and Privacy with Remote Desktop Support

He's worried you'll somehow find out how long it took him to learn to catch fish in Minecraft.
Security and privacy may be your biggest hurdles toward convincing management that remote desktop support is a good solution. You'll need to be able to reassure everyone that network security is not compromised by remote desktop support.
And then there's the issue of end-user privacy. Let's just say that some end users may go wild with conjecture over what the IT service worker can and cannot access using remote desktop control. To get end-user buy-in, you'll need to be able to reassure end users that remote desktop control doesn't give the IT service desk free reign to go exploring their hard drives.
Disadvantages of Remote Desktop Support
Application compatibility has been the biggest disadvantage to remote desktop support, but many compatibility problems have gone away in recent years. There are also things that remote desktop support can't do. For example, it can't tell you that the cleaning lady unplugged the monitor and forgot to plug it back in, or that Josh in administration tripped over a printer cable and disconnected it. There will still be times when IT support workers will have to physically go to the site of a problem to fix it. But the amount of time spent doing this should drop considerably.
Photo Credits: John Kasawa / freedigitalphotos.net, imagerymajestic / freedigitalphotos.net
About Nathan Riley
Nathan Riley is a Sales Director, ITSM at SolarWinds. He has nine years experience in the industry, and has had a front row seat for the evolution of service management as a platform for the entire organization. He helps organizations ranging from SMB to Fortune 500 bring customized service to employees. Nathan proudly served the United States Armed Forces in the United States Marine Corps.
Read more articles by Nathan
---