Should Your Help Desk Ever Be Closed?
Business Hours in the Internet Age
The concept of "regular business hours" has been seriously shaken up since widespread adoption of the internet. If you want to order 20 feet of Tygon tubing for changing the water in your fish tank at 3 a.m. on a Sunday, you can easily do that. Most of us are used to fast food chains that stay open all night, and hardly any of us long for a return to the days when we had to go to a bank branch between 9 a.m. and 5 p.m. to withdraw money from our accounts.
None of this means that your help desk needs to be open at all times, however. Here are some things to keep in mind when trying to decide if yours should be.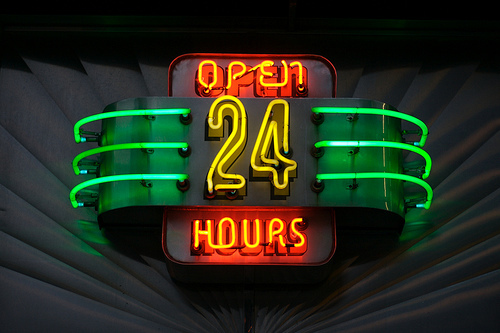 The internet is open all the time. Should your IT service desk be?
For Some Businesses, a 24/7/365 Help Desk is Essential
If you run a business with branches in Munich, Chicago, and Tokyo — and in which the success of the business depends on IT infrastructure that is functional at all times — then the 24/7/365 help desk may be essential. Likewise, if you run the IT service desk for a large hospital in a busy urban area, you probably at least need a basic IT crew on the 11 p.m. to 7 a.m. shift. Not all businesses need every desk in the IT department filled at all times. But with some businesses, a skeleton crew during off-business hours is necessary, particularly if life and limb depends on properly-functioning IT infrastructure.
Around-the-Clock Service Is Nice, but Not Necessary, for Some Businesses
Sometimes, even small businesses need around-the-clock IT help, particularly if they're in a competitive industry where it's important to keep an edge over the other players. Suppose you own a taxi company and your on-site dispatch software breaks down at 2 a.m on a busy weekend. Sure, you could call it a night, but you could be missing out on a lot of fares if you did. Should you keep an IT person on the clock at all times for such eventualities? Maybe, but having an IT person on call during off-hours might work just as well.
On-Call IT After Hours Works for Some Businesses
Speaking of on-call IT workers, many smaller businesses use this model. It works especially well when the company uses a help desk software with Android or iPhone apps that let an on-call IT worker field problems or do diagnostics remotely. When the on-call shift work is assigned fairly, you can usually get the help you need during an emergency late-night meeting, and your IT service desk workers are generally happy with the arrangement. If your company experiences strong growth, however, or adds branches in other time zones, you may need to go from an on-call model to some form of around-the-clock service desk to maintain your business edge.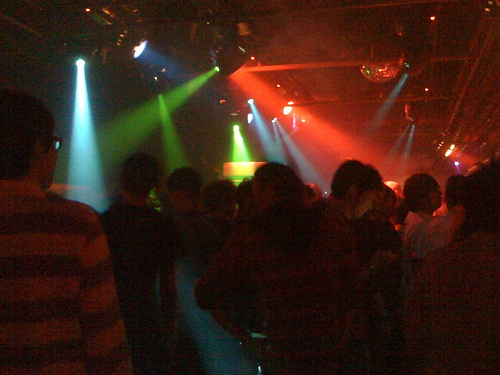 Just make sure to remind your on-call worker to switch his phone to vibrate mode.
There Are Some Businesses for Which Around-the-Clock IT Service Probably Isn't Necessary
If you run the IT department for a 10-person patent law office or a mid-sized home cleaning service, you can probably safely lock up your office at night and go home without worrying that an IT emergency will result in overnight chaos. Generally, the smaller and more localized your business is (with some exceptions, like hospitals), the less call there is for an around-the-clock IT service desk.
The one thing all these examples have in common is that, whether or not they require a 24/7 help desk, they all require great help desk software. Help desk software that is easily scalable, flexible, mobile, and that can be customized to your particular business functions can save your company money and keep it running smoothly. Samanage offers cloud-based help desk software that can be easily customized to suit your exact needs, whether you require an IT crew behind their desks at all hours, or whether they only work the day shift.

About Taylor Burgess
Read more articles by Taylor
---