Sustainable IT in the Workplace of Today and Tomorrow
By: Matt Shanklin LinkedIn &nbsp&nbsp|&nbsp&nbsp
Information technology is energy-intensive, accounting for approximately 2% of human greenhouse gas emissions worldwide.
Infrastructure and operations typically takes up over 60% of IT budgets across all industries, so sustainable IT has the potential to have significant impact on IT budgets. IT, of course, is essential to business growth, and CIOs generally agree that sustainable IT practices have the potential to reduce costs, increase efficiencies, and improve productivity.
But how is the typical CIO supposed to convince the rest of the C-suite that sustainable IT is a worthwhile investment? Convincing executives that sustainable IT is good for the bottom line is the key.
Sustainable IT Goes Together With Operational Efficiency Initiatives
A well-planned sustainable IT initiative goes hand-in-hand with an overall operational efficiency initiative, with benefits positively affecting an organization's bottom line while meeting corporate sustainability goals at the same time. Win-win! One positive step is working to reduce the environmental and economic effects of daily IT use through responsible electronics recycling and smart choices in new equipment. Another very important step is increasing sharing of technology through virtualization of services. This "dematerialization" can spread smart IT use throughout organizations. Cloud IT service desk and IT asset management systems are a great way to have better IT service delivery while reducing dependence on local IT hardware. The same is true for the many cloud-hosted business apps available today.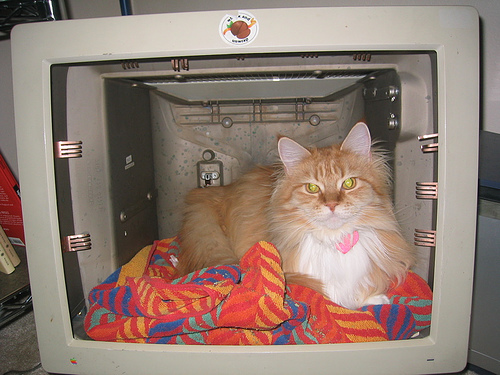 Fortunately, some of the old energy hogs find new uses after their electronic "guts" are recycled.
Three Overarching Sustainable IT Principles
Ian Bitterlin, chair of The Green Grid's EMEA Technical Work Group and CTO at Emerson Network Power Systems tells Computerworld there are three steps to maximizing IT sustainability:
• Cutting consumption
• Making IT processes more efficient
• Considering alternative energy
Bitterlin says that it's important to tackle the process in that order, because, "If you put them in the wrong order, you'll just waste renewable energy."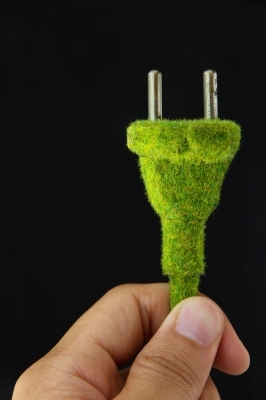 Cutting energy consumption is the first step in a successful sustainability initiative.
Some Steps for Making Your Organization's IT More Sustainable
If all this sounds great, but you don't know where to begin, here are some ideas. Start by creating a measurable sustainable IT plan that can be implemented immediately. For example, if you are replacing old servers with newer, more energy efficient servers, ZDnet has some tips on how to quantify energy consumption. It also offers a cost comparison toolkit based on server energy consumption.
A solid IT asset management program can help you get your arms around what hardware and software assets are being used right now so that you'll have a basis for comparison later, and also so that you can identify underutilized or unused assets and determine whether they should be retired.
Your IT purchasing program should be based on reasonable standards of sustainability, from purchase all the way through disposal. Researching carbon ratings, learning which equipment features standardized, replaceable components, and comparing power consumption are all important to make the most energy efficient purchases going forward.
Start thinking of IT power consumption as part of the IT department's budget if it isn't part of it already. For reducing consumption and increasing operational efficiency, server virtualization currently offers the most for your money. Desktop virtualization is newer, but the results are promising. For example, First National Bank of Nebraska replaced around three-quarters of its desktops with virtual machines, and it had a very positive effect on the company's problems with disposal of e-waste, which had been accumulating in warehouses. The bank also started using an off-site utility that provided chilled water to clients in the local business district rather than having its own closed-loop system, and by sharing this capacity, energy efficiency improved and costs decreased further.
Taking the Initiative Beyond IT
It's important to evangelize to some extent about resource savings throughout your organization, beyond the IT department. KPMG, for example, had IT collaborate with the in-house travel department to encourage video conferencing instead of travel. A JavaScript program in the travel services portal was created to determine from travel requests where video conferencing services were available and offer to redirect users to a video conferencing reservation page before making flight arrangements. The result? Video conferencing increased by 85% within three months, reducing travel downtime, and cutting the company's carbon footprint.
Smart IT service management is a great toehold for sustainable IT no matter the size of the organization. Samanage offers cloud IT service desk and asset management software that's powerful, customizable, and scalable, and that is a terrific first step toward virtualization and reducing demands on in-house hardware. Because IT is such a big power consumer, the IT department has the unique opportunity to lead the way in organizational sustainability, which benefits the entire organization.
Photo Credits: oskay / Creative Commons Attribution 2.0 Generic, ponsulak / freedigitalphotos.net
About Matt Shanklin
Read more articles by Matt
---