The 5 Always-Challenging Questions Posed to IT Service Desks
If you're an IT service desk professional, you're probably used to being asked to fix the following problems:
"My computer is really slow."
"I can't print something."
"I can't remember my password and I'm locked out of the system."
"I accidentally deleted important files."
And the cataclysmic-sounding: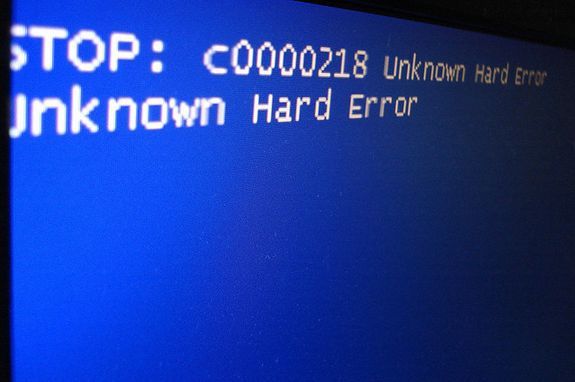 But you can handle it. Because that's what you do.
While most service desk workers routinely get help tickets for problems they could solve in their sleep, there are some problems that can be, to put it mildly, challenging. Here are five challenging questions IT service desks face (and dread) regularly.
1. Problems Related to Overheating
Symptoms of overheating problems are often intermittent, and that makes troubleshooting difficult. Lots of components are thermally sensitive, so it can be difficult to reproduce symptoms. If a computer has been overclocked, or if there are plenty of high-power components in a small space, the fan can be running all the time, yet not be able to cool things down. When you get a call like this, you have two basic options. You can reduce the heat generated (by, for instance, removing old cards that aren't required), or you can increase cooling, (by making sure air supply isn't restricted, adding fans, or arranging components differently.)
2. A Bad Power Supply
This could be as simple as a bad AC wall outlet or power strip, or it could mean the ATX power supply is bad. Naturally, you rule out the simple problems first. If the power supply isn't supplying the right voltage, the computer (and the user) won't be happy. If the power supply isn't maintaining a constant voltage, you may be able to remove unneeded components to lighten the load. Otherwise, the power supply unit has to be replaced.
3. Intermittent Freeze-Ups Indicative of Firmware Problems
Firmware problems will cause intermittent faults, so it could be that a new device driver is causing the problem. The problem could occur after a new component is added to the end-user's computer, or it could result in a new application running weirdly, even if the machine meets minimum hardware requirements. If you're lucky, you'll be able to get an upgraded driver from a device manufacturer. If updates aren't available, you may end up spending time on the phone with the manufacturer trying to figure it out.
4. Video Failures
If nothing appears on the end-user's screen, naturally you hope that the monitor isn't plugged in. It's also possible that the monitor is done for, but when an end user has video problems, it could be anything from the monitor to the video adapter to the power supply to the motherboard. Some video cards run hot and can cause overheating failures, further complicating matters. Then again, an older video card that doesn't have latches could have just popped out of the slot. The problem is, once you've excluded the simplest possible causes and you still don't have a solution, you'll probably have to get your hands dirty trying to diagnose it.
5. Motherboard Problems
Fortunately, motherboard failure is rare, though it sometimes it occurs after a power surge. You can check that everything is set up properly in the BIOS setup program, or reset it to factory defaults. You can also check the manufacturer's website to see if there is a later BIOS version available. Motherboard replacement is a drastic measure, so you have to be absolutely sure that the motherboard is, in fact, the problem, and this isn't always easy. You can try booting from a USB stick or stripping out non-essential components and adding them back one by one. But if all these things fail, replacing the motherboard may be the only option.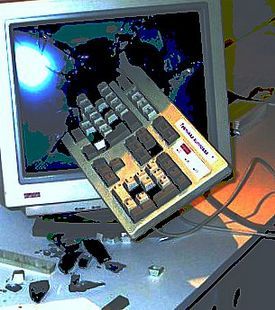 Some computer problems, however, are easy to diagnose.
Photo Credits: Justin Marty, An-e
About Laura Miller
Laura Miller is the Senior Director of Sales Operations, ITSM at SolarWinds. She works one-on-one with customers ranging from SMB to Fortune 500, providing them with a modern way to look at service management. Laura's ITIL experience and ITIL v3 Foundations certification provides her with a unique understanding of the service management industry. Her guilty pleasures are anything chocolate, ice coffee, and reality TV.
Read more articles by Laura
---