The 5 Most Annoying Things About Being a Service Desk Manager
By: Samanage Twitter &nbsp&nbsp|&nbsp&nbsp
Any IT service desk manager who's been on the job more than a few weeks knows that putting up with annoyances goes with the territory. And many of those annoyances have to do with proverbial "ID10T" errors.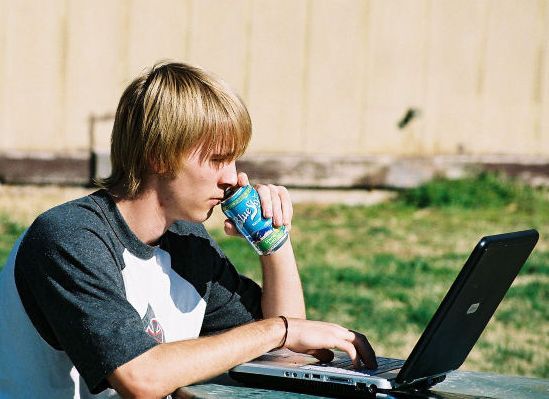 "Yeah, I can't get on the company wireless network? …I'm in Key West on vacation and I need to check my fantasy baseball standings."
Here are 5 of the top things that annoy service desk workers, along with tips for helping minimize them.
1. Clueless people. You're familiar with this crowd: end users who ask for help without knowing what kind of device or software they're using, or who don't write down error messages. Every service desk worker has taken the call from the user who, when asked what type of computer they're using, replies with, "It's sort of off-white and has a screen." Or the user who got an error message but didn't write it down before clicking "OK" and watching their computer crash. But when your company has a well-executed IT asset management program, it's easy to find out that Betsy in Graphics has a Mac Processor Dual 2 GHz PowerPC G5.
2. People who think they're IT experts because they connected their wireless router at home. These end users may have an accurate idea of what's happening, but if you're walking them through a fix over the phone, they'll attempt to "work ahead" of what you're telling them, often making the situation worse, and then blaming the service desk when it fails. While it's probably impossible to prevent all calls from these "experts," an up-to-date knowledge base and a self-service portal can successfully deflect at least some help tickets by allowing motivated end users to take care of common fixes on their own.
3. People who are rude. Some end users believe that if they fill out a help request ticket in all caps it somehow gets flagged as high priority. Or they'll call at 4:59 with a major problem when the service desk closes at 5:00 for a holiday weekend. And some people are just jerks, making fun of workers who speak with an accent, loudly chewing gum while talking on the phone, or worse, explaining the problem while they're busy in the men's room. Other than making it clear when the service desk closes, the best approach is to avoid "rewarding" these people by pushing them to the front of the queue just to get rid of them, because by doing that you teach them that being rude gets results.
4. End users who perform printer carpet bombing and other questionable "fixes." These are the people who send an unsuccessful print job 30 times, on the logic that all previous print jobs were somehow sucked into another dimension. Or after a failed print job, they'll send it to every printer in the building figuring that one of them will work. As with many IT headaches, some of these can be prevented with a self-service portal that walks end users through fixes for common problems.
"After you picked your teeth with the printer cable, did you plug it back in?"
5. Requests to do the impossible or to do things unrelated to IT. IT service desk professionals are sometimes assumed to possess superpowers that can fix not only all IT problems, but pretty much all machinery whatsoever. The guy from marketing who dropped his company laptop into a hotel hot tub at a trade show may very well expect you to retrieve all the data stored on it and get it back in perfect working order. Or when someone's analog PBX phone doesn't work, they'll use logic like, "It's a phone, and my iPhone is a phone, and it's like a computer, so IT can fix it." Good communication about which devices the IT service desk supports can help hold down the number of these calls. And while a good IT asset management program won't fix the laptop that fell into the hot tub, it will at least allow you to efficiently process it out of the inventory system.
The keys to a great IT service desk are dedicated IT professionals and great software tools. Increasing numbers of companies are shifting to cloud help desk software to keep costs down and provide up-to-the-minute software that's flexible and powerful. SAManage answers this need perfectly, with SaaS service desk software that lets your IT department take care of the help desk and IT asset management seamlessly and efficiently, with great features like smartphone apps, knowledge base building, and a customizable self-service portal.
About Samanage
Read more articles by Samanage
---