The 5 Most Common IT Service Desk Bottlenecks (and How to Avoid Them)
Defining and Identifying Bottlenecks
The hourglass may be the only device that works because of a bottleneck, rather than despite it. When your IT service desk experiences bottlenecks, end-users don't understand why their problems aren't being solved in a timely manner, and service desk workers feel overwhelmed and unappreciated.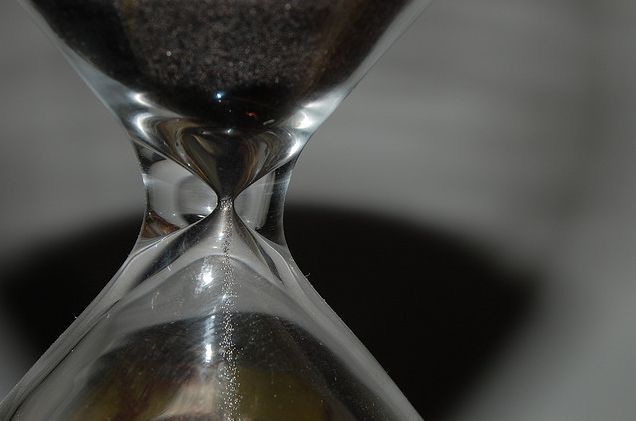 Bottlenecks can be useful for timing your scrambled eggs, but not much else.
Identifying bottlenecks often starts with realizing which situations and routines cause your stress level to go up. A little digging often reveals a bottleneck as the root cause. Here are 5 common IT service desk bottlenecks and suggestions for coping.
1. All Calls Being Treated as Isolated Incidents
When the service desk is inundated with calls and help request tickets, the natural approach is to simply assign them and dig in. However, taking time to analyze incidents can reduce future bottlenecks. Sure, the "digging in" part may be delayed a bit, but if you look at patterns of help desk requests you can get to the root of the problem and address it. When every call is addressed as if it's an isolated incident, bottlenecks are almost inevitable. One of the best ways to deal with patterns of incidents is to update your service desk knowledge base so that service desk workers aren't always starting from scratch when helping end-users.
2. When a New Service is Too Popular
When your service desk offers a new service or starts supporting new devices, making a big announcement about it can backfire. Suppose your business has a Bring Your Own Device (BYOD) policy and the service desk starts supporting mobile devices. You could be instantly flooded with requests for everything from rooting Androids to making Angry Birds work. It's often better to have a "soft" roll-out of new services, where you avoid making a big announcement, and mention the service to those who submit help tickets relevant to the new services.
3. When IT Infrastructure Changes
You expect upheaval along with big changes to your company's IT infrastructure. That said, minimizing the impact on operations requires a change management plan, extensive testing before deployment and a certain amount of bracing yourself for it. During a changeover in your company's IT infrastructure, depending on how extensive your IT help desk services are, you may want to dedicate some help desk workers to handling non-change management issues during the transition for those who need help unrelated to the IT changeover.
4. When Recovering from a Disaster
This is probably the biggest bottleneck of them all. Even if your company has a good IT disaster management plan, it can take from hours to days to get it in place. Communication is the key to making it through. End-users want to know how long the service desk is going to be offline, whether any help desk functions will continue during the recovery period, and how they can go about making use of them. Keeping your help desk going after a disaster is far easier if you're using web-based service desk software rather than software hosted on servers vulnerable to catastrophe.
5. When There Are Too Many "Under-the-Table" Requests
As an IT worker, you probably can't grab lunch in the company cafeteria without someone wanting you to "have a look" at their computer. It is hard to resist this, particularly if your pleas for them to submit a help ticket have gone unheeded.

OK, maybe there are a few situations where insisting that someone submit a ticket is too risky.
Problem is, under-the-table requests penalize end-users who do things right by submitting help tickets, and they lead other users to think they're somehow "special" and all they have to do is ask you for help. Make sure that management backs you up on your insistence that all problems be addressed through the ticketing system. Otherwise you'll end up alienating end-users who do things by the book and avoiding all contact with the "special" end-users who think you're their personal IT squad.
About Greg Ghia
Read more articles by Greg
---