The Department of No: Why Do IT Professionals Get Bad Press?
By: Matt Shanklin LinkedIn &nbsp&nbsp|&nbsp&nbsp
As soon as something goes wrong, the service desk is what makes the difference between an end-user getting back to work as usual and frustrating her with antiquated procedures and inadequate IT service delivery.
Many people forget all about the IT service desk when everything's working.
Unfortunately, there are also end-user attitudes that have no basis in actual fact, such as the often heard complaint that, "It was working fine until you installed the upgrade / changed the printers / helped me reset my password." Some of the bad press that IT workers get actually is the fault of the IT department, but most of the problem comes from a disconnect between IT and end-users, particularly if IT is kept behind closed doors and rarely interacts with end-users in person. Here are some other reasons why IT workers are sometimes viewed with suspicion by end-users and management.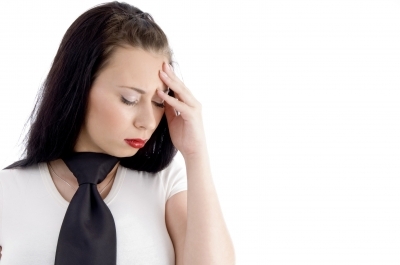 "The only thing standing between me and that promotion is my broken laptop. And this stupid tie I insist on wearing for some reason."
Service Desk Workers May Lack Good Communication Skills
Sometimes end-users want to send emails with unsupported file sizes. Or maybe they want to install iTunes on their workstation. End-users may be bewildered when a new printer rollout means no longer having a printer at hand, but having to share one that's now located down the hall. What end-users need when these things happen is a clear explanation of why they can't send a 34 MB video, why downloading software onto their workstation goes against policy, or why sharing a printer is best in the long run. When IT answers their queries with, "Sorry, you can't do that anymore," or, "You'll be written up if you install iTunes," it's no wonder that tension builds between IT and end-users. IT workers don't have to have diplomatic skills on par with a UN official, they should be trained in basic personal communications.
End-Users May Not Understand the Complexity of Today's Networks
In the olden days, IT service delivery was simpler, but great tools for this process weren't readily available. An IT worker may have fixed a motherboard on an end-user's workstation, or made sure an end-user had the right printer cable connected to her machine. In other words, it was a little more obvious what IT workers were required to do.
All of that has changed. Graphic user interfaces, ever-expanding networks, and new security risks has pushed a lot of IT work into the background, where end-users can't see for themselves what IT is up to on a daily basis. Today's networks span the globe, and end-users expect them to be in top working order 24/7/365. Furthermore, when today's hardware or software malfunctions, blaming human error is the typical end-user's response.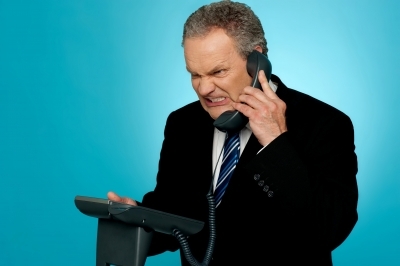 "Darn it, Bill, we can put a robot on mars, so why can't I transfer a file to someone on the fourth floor?"
But in reality, IT service workers are running cable, installing routers, and tracking software licenses, often out of the end-user's view. Again, good communication is the key. End-users should be given notice when a software upgrade is planned, or when printers will be replaced. Keep in mind that sometimes the "information" in "information technology" is that provided to the end-user so that they understand what's going on.
Many End-Users Think They're More Technically Savvy Than They Are
Much of IT service delivery is in support of non-technical workers. However, many of today's professionals have routers in their home, carry tablets in their briefcases, and are constantly using their smartphones. But just because end-users use technology during the majority of their waking hours doesn't mean they have the level of understanding of hardware and software that IT professionals do. Making this technological divide more apparent to end-users requires diplomacy and tact. Sometimes it's necessary to explain, without being pedantic or rude, why a multi-national network connecting thousands of workers is a bit more technologically challenging than installing Techno Kitten Adventure on an iPhone.
When IT professionals have a less-than-stellar reputation, it's rarely entirely the fault of end-users or IT. In fact, in many cases, there's no "fault" at all. Keeping the lines of communication open and friendly with end-users goes a long way toward rehabilitating the stereotypical view of IT service workers as gear-heads with poor interpersonal skills. Don't be afraid to tell end-users about changes that will improve their work experience and productivity. Knowing what IT is up to helps end-users' attitudes, and makes the working relationship between the two parties more civilized and productive.
One way you can help your IT service desk improve its reputation and morale without signing everyone up for a Dale Carnegie course is to provide them with software tools that enable great IT service delivery. Samanage has comprehensive IT service desk and IT asset management features that ensure your service desk professionals aren't hamstrung by buggy, unstable, or outdated software. Because it's cloud-delivered, Samanage automatically installs patches and upgrades so that everyone working on the IT service desk has the latest version at any given time. Don't let inadequate IT service delivery tools keep your IT service desk professionals from fulfilling their potential.
Photo Credits: imagerymajestic / freedigitalphotos.net, stockimages / freedigitalphotos.net
About Matt Shanklin
Read more articles by Matt
---