The Metrics that Help Your IT Team Thrive and Add Value
By: Brandon Miller LinkedIn &nbsp&nbsp|&nbsp&nbsp
Metrics aren't exactly exciting, but measuring outcomes puts your IT team in better control of work group functioning, job satisfaction, and demonstrating the business value of the IT service desk.
Fortunately, today's help desk software makes it easy to capture plenty of performance data.
If you know which of this data to use and how to use it, you'll find that these metrics give your IT team the information it needs for effective decision-making that leads to higher efficiency, and IT service delivery that's better aligned with your organization's overall business direction.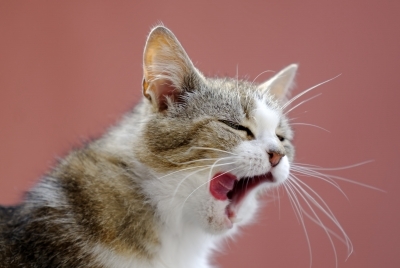 "No, do go on. I find your narrative on incident resolution time fascinating."
 Commonly Taken Metrics
Last April, the Service Desk Institute (SDI) put out a report that included among other things a list of the SDI "best practices" metrics that are most commonly taken by the IT service desk. The top six were:
• Number of incidents
• Percentage of incidents resolved within service level agreement
• Incident resolution time
• Average time to respond
• Backlog of open incidents
• First contact resolution
 In their survey, SDI found that only 10% of respondents measured cost per contact, yet IT spending is constantly under scrutiny. Follow-up interviews found that IT service desks aren't really sure how to calculate cost per contact, even though they know it's important. The simplest way is a two-step process:
1. Calculate cost per analyst per minute:
(Total salary of service desk staff) ÷ (number of service desk workers) ÷ (minutes worked)
2. Calculate cost per contact:
(Cost per analyst per minute) × (time to resolve or close an incident)
The Most Important Metrics
If you look over reports on which metrics are most important (like this one, this one, and this one) you'll notice that some "most important" metrics show up repeatedly. The following five are considered the All Stars of IT service desk metrics, and if you're not using them, you should be, because they can help you improve the effectiveness of your service desk.
1. First Contact Resolution Rate (FCR)
First contact resolution percentage not only informs about the competency of your IT team, but is also closely aligned with end-user satisfaction. Resolving incidents at first contact not only reduces operational costs and satisfied end-users, it's also correlated with better satisfaction on the part of your IT service desk workers.
2. Number of Incidents and Requests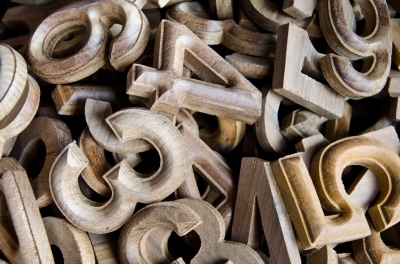 Wow them with numbers. Even the most clueless exec can understand "1,986 incidents resolved last month."
This is easy to measure and helps you get your staffing levels right. You can break down incident numbers by channel (phone, email, social media, etc.), as well as by day of the week, day of the month, and time of day. Knowing patterns of demand and which channels are used most helps you plan resources optimally.
3. Agent Utilization
On average, what percentage of your agents are resolving issues at any particular moment? While the simplistic assumption is that you want every agent busy at all times without requiring overtime, reality is more nuanced. Push agent utilization rates above around 70% and you start getting burnout and high IT desk worker turnover.
4. Cost per Contact
This is a simple, yet powerful measure of efficiency. However, higher-than-average cost per contact is not necessarily bad, and lower-than-average cost per contact is not necessarily good. When low cost per contact is accompanied by low call quality, too-frequent escalation, and low FCR, it doesn't mean much.
5. First Level Resolution Rate
This isn't the same as FCR, but it's important because it influences total costs for end-user support. When incidents are escalated to a higher level service technician, FCR goes down, time to resolution increases, and costs increase. Sometimes escalating can't be avoided, but generally, the more things handled at Level 1, the better.
Common Mistakes With Metrics
It's possible to waste time and money by misusing metrics. Sure you can measure just about anything, but should you? More metrics does not equal better metrics. Similarly, if you're measuring stuff because it's always been measured and nobody really knows why, then what's the point?
Common mistakes with IT service metrics include not tracking trends over time, not setting goals, and not sharing metrics reports. The right metrics, tracked consistently, let you identify areas for improvement and act on them. When you do this and create reports showing it, you control the narrative and make the best case for the resources you need to keep delivering exceptional IT services.
Photo Credits: dan / freedigitalphotos.net, jiggoja / freedigitalphotos.net
About Brandon Miller
Brandon has been with Samanage for over three years in a variety of positions, including sales development, inside sales, customer success, and now corporate recruiting. Hosting multiple customer webinars on a variety of topics, Brandon has a deep understanding of technical support issues, implementations, and advanced trainings in IT service management. With a good handle on the industry as a whole, including competition and industry trends, Brandon remains ahead of the curve when it comes to the Samanage application, roadmap, and Community.
Read more articles by Brandon
---