Traveling for Business? Call the Help Desk
As interconnected as today's world is, sometimes traveling for business is still necessary.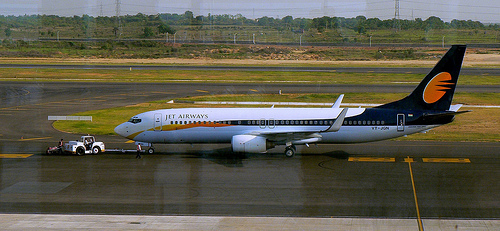 Travel desks can improve efficiency by adopting a service desk model.
With trends showing a movement toward using a company's service desk for services other than IT, it only makes sense that a help desk could be expanded to streamline a business's travel operations. Here are five ways service desk software can be used to make business travel easier and more cost-effective.
1. Finding the Best Airfare
Sure, there are tons of travel sites that say they find the lowest airfares, and there are travel aggregators that check multiple booking systems online. But sometimes you have to jump on a great airfare quickly to save money. With travel budgets continually getting tighter, having the travel department use a help desk model can make this easier. A user could, for example, log into the travel portal, input information about travel dates and locations, and submit a "help ticket" for finding the best fare and booking it.
2. Locating Partner Hotels Near Travel Destinations
Some businesses have partnerships with various hotel chains to make corporate travel easier to arrange and less expensive, and a travel service desk could incorporate searches for partner hotel locations near travel destinations. If numerous employees are traveling (to a conference, for example), the travel service desk could see if there are multi-room discounts. When employees return from their travel, they could even submit "reviews" to the travel desk that can help future travelers make a smart hotel choice.
3. Booking Rental Cars
Like finding the best airfare, finding the best rental car rates can be complicated. When the travel department centralizes rental car booking, they can have all discount codes ready when it's time to book cars for employee travel. Anything that makes life easier for harried travelers arriving in a different time zone late at night lets employees concentrate on their original reason for traveling, rather than why there's no car available. When an employee can deplane, retrieve bags, and know they'll have an easy rental car experience, travel is more effective, and the travel desk workers are appreciated for a job well done.
4. Setting Up Conference Registration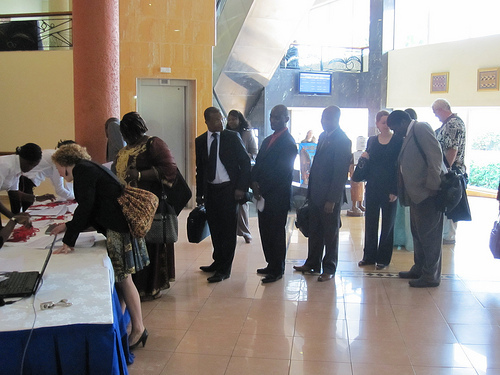 When the travel desk can register multiple people for a conference, there are fewer chances for mistakes.
If six employees are attending a conference, submitting everyone's conference registration through the travel help desk rather than counting on each employee to take care of it can prevent mistakes. If a conference offers discounts for multiple attendees, having travel service centralized through one portal makes it simpler to take advantage of these discounts. If there is a hitch at the conference itself, employees can call the travel help desk, or better still, submit a help ticket using their phone or tablet.
5. Handling Travel Reimbursement
Getting reimbursed for travel used to be a complicated and time-consuming ordeal. Paper forms had to be filled out correctly, and they had to make it into the right hands and get the proper approvals. Often, this meant that employees had to wait a couple of weeks (or longer) to be reimbursed for per diem and meal expenses. When this process is handled through a travel portal using software that includes apps, an employee can submit travel expense claims before they even land at their home airport. Furthermore, there's less chance a form will get buried on an administrator's desk and delay reimbursement.
The help desk system is a natural fit for a company's travel department, particularly if employees are used to the process for submitting IT help tickets. When a company uses powerful, flexible help desk software like Samanage, it can create a travel portal and take advantage of the efficiency of the help desk model to make employee travel less of a hassle and contain costs at the same time.
With trends showing a movement toward using a company's service desk for services other than IT, it only makes sense that a help desk could be expanded to streamline a business's travel operations.
Photo Credits: Amit Chattopadhyay, Cluster Munition Coalition
About Greg Ghia
Read more articles by Greg
---