What the Internet of Things Means for Your Workplace
By: Kyle Shepard LinkedIn &nbsp&nbsp|&nbsp&nbsp
According to Wired, the internet of things (IoT) will unlock the intelligence in our technological devices, allowing it to flow freely in the world of physical objects. Most of these objects won't really be on the internet, but will communicate with each other using simple wireless protocols, and the result is expected to be a more programmable world.
In this new, connected universe, once enough objects are linked, they have the potential to become coherent systems that can be choreographed in ways that can benefit businesses, people, and processes.
Sounds exciting, no? Well, it is exciting, but the IoT won't be, as they say, all beer and skittles. Here's what the IoT could mean for your workplace.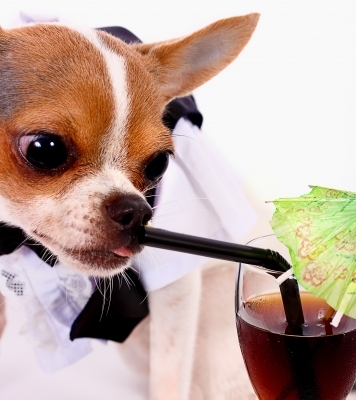 "Thank goodness for smart straws. I used to have to bark when I needed a refill."
Positive Outcomes of the IoT in the Workplace
Technological disruption is often massively beneficial, despite the growing pains disruption causes. Disruptions caused by the IoT may be quite subtle, however. Imagine entering the office in the early hours on a winter morning. The smart LED lights in your office "know" to emit an energizing white hue to help you wake up. And as the day winds down, those lights will gradually switch to a warmer, golden tint to help calm the day's stress. And later on, should the IoT result in vehicles on the road communicating with each other, commutes could be safer, and cars could automatically be routed around congested areas.
Scary Things About the IoT in the Workplace
Security, privacy, and obsolescence are the big three concerns of both proponents and detractors of the IoT in the workplace. For example, there's a whole world of uncharted legal territory concerning things like remote controlled products (say, propane grills) that will require legal liabilities to be hammered out. Security can't just be an "add-on" in a world where devices are connected. Consider network-connected medical devices. Are they secure? Does the data generated conform to privacy standards? As for obsolescence, consider this. When the equivalent scenario of Microsoft's discontinuation of Windows XP happens in an IoT world, will we face periods where mass obsolescence causes major inconvenience?
Employees and the IoT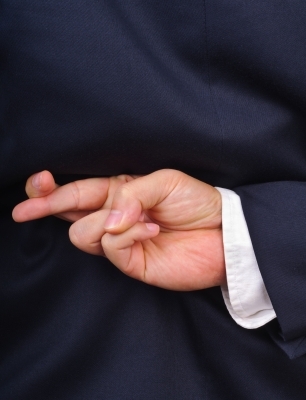 "Traffic was brutal this morning. I definitely wasn't finishing my DVR of 'True Detective' during breakfast."
It may sound silly, but the IoT could be the death of the little white lie in the workplace. How much information about employees will employers want to track? Could that harmless-looking pedometer "report" to your boss that you spent thirty minutes in the breakroom eating Cheetos and dreading a service call when he thought you were out on that service call the whole time? A lot of the data collection that will go on in an IoT world will be passively collected rather than actively shared by humans, and there aren't any real rules about what people (or employers) are and are not allowed to do with it.
The IT Department: So Much Data!
You think big data is big now? The IoT will be a geyser of data that will make today's big data look like that ornamental fountain in the reception area. Companies will be forced to rethink what happens to all of it. New forms of data intelligence may emerge, and data analysts, strategists, and customer service personnel will likely have their roles expanded in ways that are as yet unforeseen. Organizations that learn how to wrangle and direct the flood of data generated in a world of connected devices could be rewarded by innovation in products and services, and a better competitive position.
Better Remote Device Management
One bright spot for the IT department could be more convenient remote device management. Remote desktop control has spared IT service desks from a certain amount of desk-side service by allowing IT workers to commandeer end-user workstations from the IT desk, and the IoT could extend this to many other devices. Imagine a cable technician being able to remotely manage a set-top box without having to drive out to a customer's home. Roy Bachar, founder and CEO of MNH Innovations, and member of the Internet of Things Council, thinks that platforms for managing IoT applications could emerge as early as this year.
Taking IT Asset Management to the Next Level
The IoT could increase productivity simply by making it that much easier to find things. Internet-connected devices can be geographically tagged, saving significant time hunting things down. This is already being done in some hospitals, and saves money and time. When IT asset management can be expanded to include IoT-connected objects, IT's role will expand. This could also provide the opportunity for IT to show its mettle as a profit center rather than a cost center as fewer expensive things go missing.
If your IT department is already using leading IT asset management software like Samanage, the expansion of asset management to include other devices and objects will be far less disruptive and revolutionary than if you aren't. Provide your IT team with great IT service management tools like Samanage, and they'll be in a much better position to help your organization as the IoT moves into the workplace.
Photo Credits: Stuart Miles / freedigitalphotos.net, Teerapun / freedigitalphotos.net
About Kyle Shepard
Kyle is a Senior Manager of the Customer Success team at Samanage. His team provides ongoing support in service management strategy for evolving customer goals. He speaks on webinars and other educational resources in ITSM. He also played college lacrosse.
Read more articles by Kyle
---