Who Really Works at IT Help Desks?
You know the stereotype surrounding IT help desk workers: people on static-laden phone lines that talk to you using awkward sentence structure in an accent that you find difficult to understand. And they have a common name that you are absolutely certain was not given to them by their mother.
But is this an accurate picture? We decided to investigate.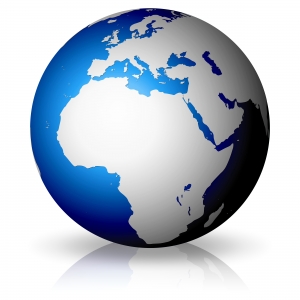 Outsourcing Is Popular
It's true that many companies outsource their IT help desks to other countries, such as India, Malaysia, and China. But it probably happens less than you think. According to the IT Outsourcing Statistics report, only between 20% and 25% outsource even some of their IT help desk work. And 51% of those companies experienced lower overall costs than when they kept the help desk in-house. Cost savings, of course, is the main reason why information technology is the most popular business function to be outsourced.
Not Just Anyone Can Do It
However, the flip side of these numbers shows that most of the businesses who pay for IT help desk personnel choose to have these workers on the corporate payroll. And these employees are a lot more than simply warm bodies who know how to enunciate. Most of these positions require at least a college degree in computer science, computer engineering, or information systems (or the comparable technical skills). Many of them have received certifications in various types of hardware technology or software applications.
Because the demand for in-house IT help desk technicians is poised to grow in the near future, this career choice is likely to remain popular among workers. This occupation offers a choice of standard 40-hour-per-week office jobs, on-site fieldwork assignments (where technicians assist clients at their place of business), and even telecommuting positions. Since the average salary hovers between $47,000 and $50,000, choosing a career as an IT help desk technician gives a person the opportunity to earn substantial income while experiencing the rewards that come with being able to help individuals with their problems.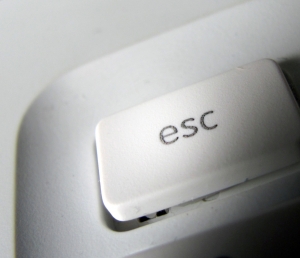 Such as helping them locate the Escape key.
Good Help Desk = Good Customer Service
Smart business owners know that an effective IT help desk can not only boost a company's bottom line, but also its level of customer service and satisfaction. Industry surveys reveal that help desk callers place a huge emphasis on customer service, so any positive experiences will pay huge dividends for the company. This reality may become a big reason why more companies decide to "insource" their IT help desks; a recent university study showed that businesses who outsourced customer service-type functions saw a drop in their American Consumer Satisfaction Index score of between 1% and 5% — along with a corresponding slump in their market capitalization.
As a result, future IT help desk workers (domestic and foreign) will likely become increasingly knowledgeable in their technical abilities, and proficient in their interpersonal communication skills. So the next time you call up a help desk, be aware that the odds are good that a highly-professional, well-trained individual will be on the other end of the line waiting to make your life easier.
About Laura Miller
Laura Miller is the Director of Sales in North America for Samanage. She works one-on-one with customers ranging from SMB to Fortune 500, providing them with a modern way to look at service management. Laura's ITIL experience and ITIL v3 Foundations certification provides her with a unique understanding of the service management industry. Her guilty pleasures are anything chocolate, ice coffee, and reality TV.
Read more articles by Laura
---