Why Users Side-Step the Service Desk and What You Can Do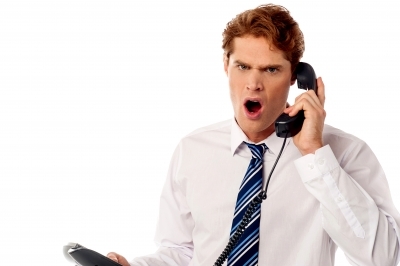 Sidestepping the IT service desk can become ingrained quickly, and plenty of things contribute to it.
Perhaps the main one is when people say, "It's just a little thing. No need to make a whole ticket for it," as if creating a help desk ticket were like rewriting the tax code.
And of course there are going people who "need help right now" despite the fact that time to resolution is usually as fast or faster with tickets than for those who think they need to circumvent the system. Here are some common reasons your IT service desk may have a problem, and what to do about it.
"Submit a ticket? Why don't you just ask me to build a Titan missile from common household items?"
You're Rolling Out a Service Desk for the First Time
It's a big step for companies that started out tiny, with informal IT help. But it's also an opportunity to do things correctly from the beginning. If you're rolling out your IT service desk for the first time, you'll need to "sell" end-users on it beforehand. Buy-in from management is critical, and in exchange you should regularly report on IT service delivery through the IT service desk. Make it clear that IT will only manage and report on incidents submitted as tickets. So if someone calls you in an attempt to circumvent the ticket process, their problem won't get managed and escalated properly. Sometimes tough love is necessary.
They're Using Social Media for Everything
If employees use a company social network for communication, it's only a matter of time until someone avoids the IT service desk by appealing to the social community: "@frank, remember when you worked in Accounts and the second floor printer froze? How did they fix it?"
The great news is, social media can be integrated with your help desk software. Not only can you announce planned outages and upgrades easily, you can make the social network into another channel for accessing the IT service desk. Some help desk  software integrates with workplace social networks like Salesforce Chatter, so users can message a designated address and have their message automatically converted into a service desk ticket.
They Don't Want to Wait
Of course everyone's problem is The Worst Thing That Ever Happened to Anyone, Ever. Give impatient end-users positive options, and don't reward them for sidestepping the IT service desk. If your help desk software allows you to create a self-service portal, you can empower these end-users to solve problems on their own and still have everything documented as if they had submitted a ticket. Everyone wins.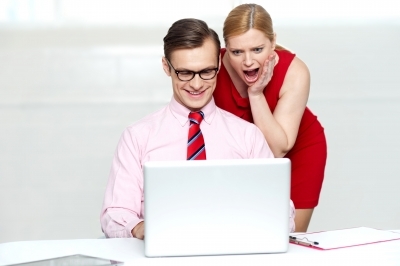 The self-service portal: It's like an ATM that gives you a crisp new password instead of money!
Don't "reward" people for calling you up directly by solving their problem then and there, no matter how badly you want them out of your hair. Instead, say, "So Adobe Online is crashing your browser? OK, I'm going to create a ticket for that. Did you know you can create your own ticket with an email to servicedesk@ourcompany.com?" If the polite approach doesn't work, don't be afraid to be blunt.
They Have a Fancy Corner Office
This is a tough one. Some organizations offer VIP service for high level executives and some don't. However you choose to address this, you need the support of IT management and the CIO to protect you against angry executives if you put them in the queue with everyone else, and angry lower-level end-users if you automatically escalate their problems or give them a separate communication channel. The one thing you have to have is help desk software that's efficient, flexible, and easy to use for both service desk workers and end-users. Otherwise everyone will hate you.
Capturing all issues in your IT ticket management system is the key to better end-user support, reporting, staff utilization, and trend analysis. When you put up with people who bypass this system, you make all those things less effective. To demonstrate the value of the IT service desk, you have to ensure that people use it and aren't rewarded for circumventing it. End-users have to see for themselves that using the help desk software properly is a good experience.
Photo Credits: stockimages / freedigitalphotos.net, stockimages / freedigitalphotos.net 
About Laura Miller
Laura Miller is the Senior Director of Sales Operations, ITSM at SolarWinds. She works one-on-one with customers ranging from SMB to Fortune 500, providing them with a modern way to look at service management. Laura's ITIL experience and ITIL v3 Foundations certification provides her with a unique understanding of the service management industry. Her guilty pleasures are anything chocolate, ice coffee, and reality TV.
Read more articles by Laura
---